Quality Services from Radon Specialists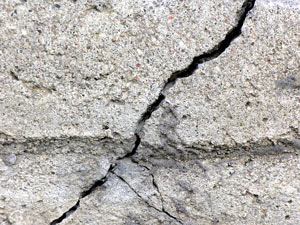 Radon is a cancer-causing radioactive gas that's harmful to your health. Because it emits no odor, color, or taste, it can be difficult to detect it. If exposure to radon goes untreated, it can cause poisoning which can lead to lung cancer. According to the United States Environmental Protection Agency, radon is the leading cause of lung cancer, second to only smoking. Because of its insidious nature, it is important you check your home or commercial property for radon.
Because it's a gas, radon can enter buildings through foundational cracks and openings. The gas decays into radioactive solids, which can be found around the home or business. There are radon tests you can conduct to check the levels of radon present. While you have many tests to choose from, it is recommended that you allow a professional to handle it to ensure accurate readings.
At AdvantaClean, we are dedicated to your health and safety. Our radon specialists have the tools and experience necessary to conduct the test and provide precise readings of the results. We help find the right solutions for you.
Radon is a gas that occurs naturally in nature when uranium decays over time. This natural decay occurs in nearly all rocks and soil and it produces radon in gas form. The radon gas then rises up from the ground and into unsuspecting homeowners' residences. It can infiltrate homes in any number of ways, including through wires, cracks in the floors, pipes and pumps, cracks in the wall or foundation, and even surface water. Once the gas is in the home, it builds up over time and is ingested by the residence's inhabitants. Radon gas most commonly poisons its victims through inhalation, but it can also be consumed via radon-infused water.
Common Symptoms of Radon Gas Poisoning:
Wheezing
Chest pains
Hoarseness
Coughing blood
Difficulty breathing
Recurring respiratory infections, such as bronchitis or pneumonia
Common Symptoms of Radon Water Poisoning:
Cramps
Stomach pain
Digestive issues
Stomach cancer
The way that radon gas harms its victims is by its breakdown of radioactive particles over time. Once you breathe in radon and it gets into your lungs, its particles continue to degenerate, thereby emitting tiny bursts of energy in your lungs. These energy bursts add up over time and are extremely harmful to your lung tissue. This is how radon causes lung cancer and this is why it is imperative that you get your home professionally tested for radon gas if you or your family has experienced any of the symptoms above.
Radon poisoning symptoms are often mistaken for symptoms of other, less severe cases, such as the common cold or a respiratory infection. Unfortunately, tens of thousands of Americans die every year from the preventable and harmful effects of radon gas, often because they thought that it would never happen to them.
Radon testing is typically a two-day process for short term testing. The test kit should be placed in the lowest lived-in level of the home (for example, the basement if it is frequently used, otherwise the first floor). It should be put in a room that is used regularly (like a living room, playroom, den, or bedroom) but not your kitchen or bathroom. The test sits for 48-hours, before providing a reading. If the results indicate radon levels exceeding 4 pCi/L, our team offers quality radon mitigation and remediation services.
Things to Keep in Mind When Testing for Radon:
The house must be completely closed (ie. Doors, windows, entryways) 12 hours prior to testing.
There are different radon tests available (i.e. electronic machines and charcoal canister tests).
The cost of radon testing will vary depending on which test you use.
If you are buying or selling a home, make sure to discuss who is responsible for the testing prior to the real estate transaction.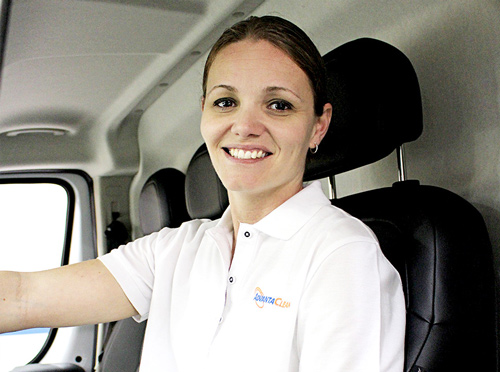 Our radon specialists at AdvantaClean can quickly and proficiently test your house for significant levels of radon gas. If we find nothing, then you and your family can sleep soundly at night knowing that you are safe and secure from the deadly effects of radon poisoning. If we find that there are unsafe levels of radon gas, we can get to work immediately to remove it and make your house safe again.
If you believe you have radon gas on your property, it is important you contact the professionals at AdvantaClean. We use cutting-edge technology and have extensive experience handling such situations. With over two decades of experience backing our services, you can hire our radon specialists with confidence. Our team is available 24/7 in case of an emergency.
While a nationally renowned company, we have local roots. This means we take the time to know our clients and understand their needs. Consider us partners in your health and wellbeing.
See How AdvantaClean Can Help