Water Damage Restoration, Mold Removal & Air Duct Cleaning
Commercial Business Sanitizing
You Can Trust AdvantaClean to Get the Job Done!
FOR A HEALTHY HOME & BUSINESS
Mold Remediation & Water Damage Repair
Keeping Homes & Businesses Safe for 20+ Years
Explore Our Services
Sanitize Your Home and Business
For the safety and protection of your employees, customers and their families, we offer sanitizing services for businesses, property managers and residential homeowners to reduce the risk of exposure to the virus. AdvantaClean's sanitization protocol includes preventative and decontamination services.
Learn More
Call AdvantaClean for 24/7 Emergency Services
When You're Faced with Water, Fire or Mold Damage, Time is Not on Your Side.
Don't wait until it is too late. AdvantaClean can help. Request a service appointment today!
Schedule an Appointment
or Call Now (877) 800-2382
Highly Rated by Our Happy Customers
Donny was wonderful! He was knowledgeable, right on time, and thoroughly explained a complex issue we were having. I would definitely recommend to all my friends and family.

— Lindsay R. St. Louis, MO
AdvantaClean came out to clean my Dryer Vent. Dalton was on time, polite and professional. He was done in a timely manner. He took before and after photos, and I can not speak highly enough about AdvantaClean.

— Becky S. Stockton, CA
Yesterday, Dalton and Oliver visited my home to do an air duct cleaning. We have owned our home for 4 years and finally decided to get it done! Whew! AdvantaClean saved the day!

— S H. Tracy, CA
There Are Many Things We Do Well And We Are Known For Being The Best!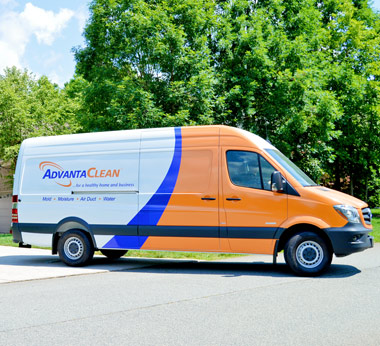 Franchise Opportunities
JOIN THE RAPIDLY GROWING ADVANTACLEAN FRANCHISE
Now's the time to realize your full potential in business and life as part of the AdvantaClean franchise. Our proven business model has helped hundreds of entrepreneurs find lasting success, and as a result, AdvantaClean continues to rapidly expand across the country.
Learn More