Hurricane and Tropical Storm Damage
Has Your Property Been Affected by a Hurricane or Tropical Storm?
When your property suffers damage from a hurricane, tropical storm, or catastrophic weather event, it's critical to act fast to minimize the damage. AdvantaClean provides emergency board-up services and temporary repairs to secure your property and offers a variety of services to help you clean up and restore your property after the storm has passed.
IICRC Certified Emergency Water Damage Technicians
The experienced team at AdvantaClean is available 24/7 to assist with your hurricane and tropical storm damage. With 25 years of industry-leading experience, we have been there for property owners after major natural disasters, and we will continue to be there whenever disaster strikes.
Our Hurricane and Tropical Storm Damage​ Recovery Services:
Emergency Board-Up
Water Extraction
Structural Drying
Mold Removal
Fire & Smoke Damage Restoration
And More
Experience the AdvantaClean Difference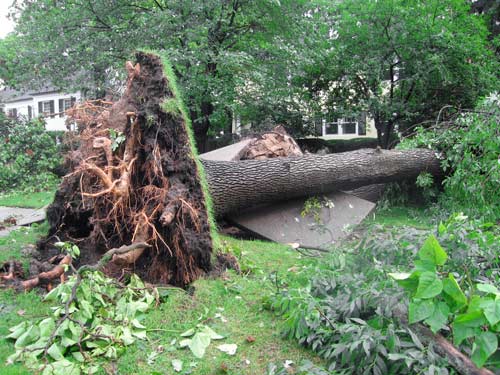 Hurricanes and tropical storms pack powerful wind and heavy rain that can cause significant damage to your property. After the storm has passed, you need help to clean up and repair your property so you can return back to normal as quickly as possible. Rely on the professionals at AdvantaClean to be there for you and to guide you on your path to a clean and restored property. 
Our emergency response team is fully equipped and prepared to assist property owners dealing with property damage and loss due to a catastrophic weather event or natural disaster. From emergency board-up to water damage and mold removal, our team is ready and able to assist right away. Call now for immediate service. 
Hurricane Damage? Steps to Take When Returning Home
Bring necessities, such as food and water, with you when you return.
Wait until authorities announce it is safe before attempting to return home.
Have a professional check for damage to your home, as well as the quality of service from your water, gas, electric, and sewer lines.
Know that first responders may be delayed in reaching your community or impacted area for a prolonged period.
Avoid roads covered by water and/or debris, and avoid downed power lines.
Only use a generator in a well-ventilated area and adhere to all manufacturer instructions.
Use flashlights instead of candles.
Check food in your refrigerator for spoilage, but keep any water. It may be some time before you can rely on the quality of tap water.
Keep children and pets inside. If pets must be walked outside, keep them on a leash.
Wear sturdy shoes and protective clothing during any cleaning.
Contact your insurance company to begin the claims process.
Call (877) 800-2382 Today!
Breathe easier with help from our licensed professionals.
Air Duct Cleaning, Mold Remediation & Water Damage Repair Services
Schedule Now
or Call Now (877) 800-2382
See How AdvantaClean Can Help