Flood Damage & Restoration
Water Damage vs. Flood Damage - What is the Difference?
The dictionary defines "flood" as a rising and overflowing of a body of water onto normally dry land. It is the most common natural disaster worldwide and causes 90 percent of property damage in the US, according to the United Nations International Strategy for Disaster Reduction. For insurance purposes, the word "rising" is the key to distinguishing flood damage from water damage.
Water damage is much more extensive and covers most things that don't involve "rising" water. Water damage includes issues such as faulty washing machine hoses, broken pipes that flood your kitchen or clogged rain gutters.
Damage caused by water that has been on the ground at some point before entering your home is considered to be water flood damage.
Water flood damage can be caused by:
Outdated or clogged drainage systems
Plumbing system issues
Heavy rainfall
Overflowing lakes or rivers
Rise in sea level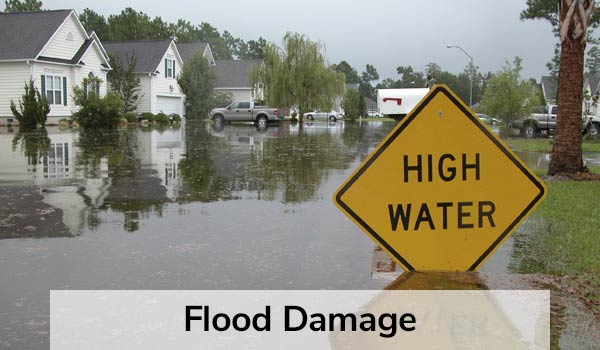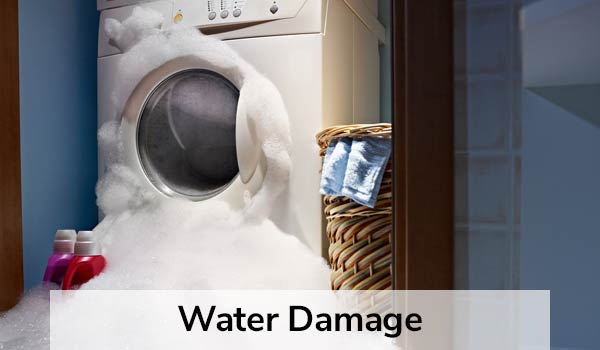 House Flood Restoration
Mention house flood or water flood damage and most people think of a house flood after days of heavy downpours. Yet, even on a sunny day, your home can suffer from water damage.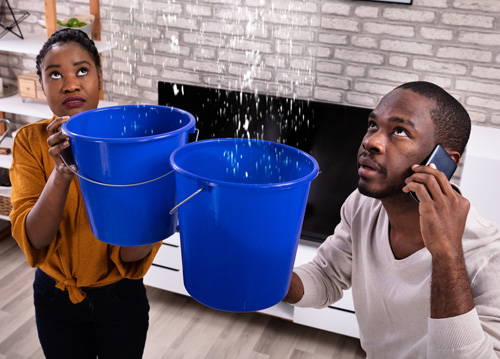 Whether the culprit is a broken pipe, a faulty household appliance, an overloaded washing machine, sewage back up, or simply rainwater, a house flood can be devastating – and when it comes time to fix water damage, it can be costly.
House floods occur when excess water begins to pool in areas where it shouldn't, and although you can take precautionary measures to prevent water flood damage from occurring, there's not a fail-safe way to be sure a house flood won't happen to you.
That's why AdvantaClean is available 24 hours a day to handle house floods, fix water damage, perform sewage removal and provide emergency water damage restoration when a leak, water damage or house flood damage happens. We will be there, calmly and professionally, to regain control, stop further water damage and manage the recovery process.
Water Flood Damage - Will it be Covered by Insurance?
Water flood damage is not covered by a standard homeowner's insurance policy. Water flood damage can be insured only with a flood insurance policy written by the National Flood Insurance Program (NFIP) — no other insurance will cover flood damage. NFIP is available through your insurance company or local Federal Emergency Management (FEMA) office. Their web site is also an excellent resource for additional information about water floods, including preparedness, statistics and disaster support services.
Call Now for a Healthy Home or Business!
Homeowner's insurance sometimes covers water damage, but it almost never covers flood damage. If flooding is a concern in your area, be sure to ask your insurance provider about the NFIP. Turn to our highly trained professionals for help with the insurance process. Our team is available to answer any questions. Additionally, we work hard to get your property looking and feeling like new again.
See How AdvantaClean Can Help