Services Grounded in Respect, Excellence & Accountability
Small mold spores exist almost everywhere, including indoor and outdoor, and thrive in damp, warm settings. They can quickly spread through your commercial and residential property in as little as 48 hours, presenting you with a mold problem that could have been prevented if caught early on.
At AdvantaClean, our skilled mold specialists have the training, tools, and resources necessary to eliminate mold from your home and business, leaving it a safer place. We back our services with over two decades of industry experience, so you can trust we know what we're doing.
Other reasons customers trust us:
25 years in the business
24/7 availability
Leaders in the industry
4.9 Review Average
IICRC certified professionals
Understanding Mold & How to Control it
It is important to understand that no matter where you are there will always be mold. However, in many cases, the spores lie dormant. It takes moisture and other factors to activate the mold and cause it to grow colonies and spread. For full mold remediation, we need to address the moisture in a room first, to prevent further growth and expansion.
If you believe there is mold in your home or business, it is important you call our highly trained professionals for reliable mold remediation. We use innovative technology to accurately locate the source, contain the mold colonies, and eliminate the cause. Because we understand the importance of immediacy, our crew works with efficiency and precision.
Some Signs You Have Mold Growth:
You experience more allergies
You see spots appear on walls and floors
There is increased moisture in certain areas
Your space smells old and musty
Health Risks of Mold Exposure:
Persistent coughing and wheezing
Headaches and fatigue
Hypersensitivity pneumonitis
Skin irritation
Difficulty breathing
Lung damage and respiratory infections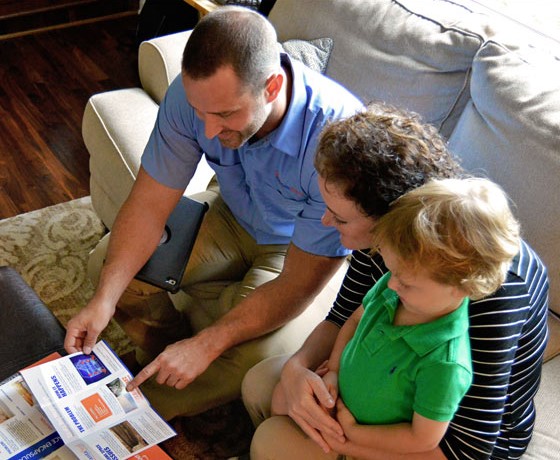 Protect Your Loved Ones & Your Property
If you find yourself with mold on your property, the most important step you can take is to remove moisture from the area. For example, if you see mold growing around your plumbing, make sure none of the pipes are leaking. Another example is mold found in damp basements. Air out the areas to prevent moisture from helping the fungal spores from growing.
Let's face it, with everything on your "to-do" list, the last thing you should have to worry about is mold damage. Allow our professional mold specialists to handle it. Our team works with efficiency and accuracy to address the issue, so you can go on with your life. And because an emergency can occur at any moment, we are available around the clock.
See How AdvantaClean Can Help