Meet Your Local Experts
Sari Papazian

Owner

Experience is the foundation of success in any endeavor. Business owners who combine extensive operational knowledge with a steadfast focus on their customers' needs accomplish desired outcomes in nearly every instance. Sari Papazian exemplifies these truths using his lifelong experience as an entrepreneur. He internalized that the degree of commitment to and quality of service provided to individuals and businesses is directly related to customer satisfaction and loyalty. His businesses rated highly because of prompt response and dedication to customer requests. After graduating from Notre Dame University—Louaize with a Bachelor's Degree in Marketing and Advertising, he determined to build on his model of providing valuable goods and helpful services upon which customers could rely.

The global disruption caused by Covid 19 opened the door to establishing resources for individuals and businesses struggling to manage a new world of cleaning and disinfecting goals. Once established in the cleaning and disinfection sector, natural evolution led to a broader range of residential and business restoration services, including water damage, fire damage, and mold remediation. Partnering with

AdvantaClean was a clear choice to strengthen and sustain this expansion.

Those who have faced the challenges of attending to water damage, fire damage, and mold remediation in their residences or commercial buildings understand these crises cause high levels of stress and anxiety. The prospect of expensive repairs and upheaval in home and business life is overwhelming. Joining forces with AdvantaClean® as a franchise proffered the right combination of branding, training, and state-of-the-art equipment to restore properties afflicted with water damage, fire damage, or in need of mold remediation quickly and professionally.

Leveraging the resources of AdvantaClean ensures that customers suffering the aftermath of flooding, water damage, and smoke and fire damage find fast resolutions based on industry best practices. Microbial organism outbreaks overwhelm property owners, but research-based mold remediation is a solid solution, particularly when implementing water damage mitigation strategies that eliminate ongoing moisture problems. Mold remediation is sustainable using this approach.

Mold remediation services are also commonly indicated after fire damage, as the water used to quell the flames sets the stage for mold spore germination and growth. Water damage, fire damage, and mold remediation intertwine, mandating that restoration crews responding must hold certifications in all three disciplines. In most disaster scenarios, the interrelation of mold remediation to water damage and fire damage is the norm, emphasizing why proficiency in these three specialties is ubiquitous among AdvantaClean franchises.

Why is AdvantaClean an Industry Leader?

AdvantaClean seeks prospective franchise owners and operators who are cognizant of the fact that water damage, fire damage restoration, and mold remediation form the backbone of a reliable and reputable restoration company. Linking water leaks to mold remediation or unattended stovetops to fire damage is insufficient to guarantee restoration. Complete recovery means listening to your concerns about the water damage that ruined a child's stuffed teddy bear. Inspection and comprehensive mold remediation can help protect family members from allergies or health problems.

Swiftair filtration and water damage mitigation go hand in hand with the removal of toxic debris and residue in dwellings or offices after fire damage.

Certifications and Training:

·

Institute of Inspection, Cleaning and Restoration Certification (IICRC) Water Damage Restoration Certification (WRT) — we extract water, mitigate water damage, and dry the structure to save and preserve your property and contents.

·

IICRC Fire Damage and Smoke Restoration (FSRT) — fire damage cleanup and restoration combine different techniques and equipment; each smoke and fire damage restoration service is unique.

·

National Organization of Remediators and Mold Inspectors (NORMI) Certified Indoor Air Quality (IAQ)/Mold Assessor

·

NORMI Certified Mold Remediator

·

CareerSafe® Occupational Safety and Health Administration (OSHA) 10-hour Construction Safety Course and how it guides the physical tasks of water damage, fire damage, and mold remediation in residential and commercial structures.

·

Georgia Licensed Pesticide Contractor
Achievements and Certifications
At AdvantaClean of Norcross and Buford we provide the best services backed by our certifications and training.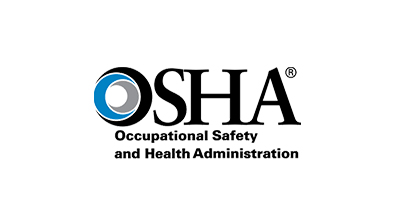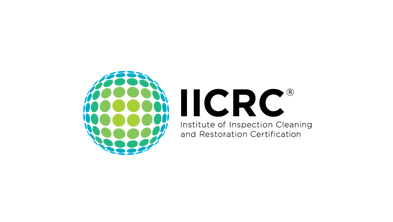 Certifications
Institute of Inspection, Cleaning and Restoration Certification (IICRC) Water Damage Restoration Certification (WRT) — we extract water, mitigate water damage, and dry the structure to save and preserve your property and contents.

IICRC Fire Damage and Smoke Restoration (FSRT) — fire damage cleanup and restoration combine different techniques and equipment; each smoke and fire damage restoration service is unique.
National Organization of Remediators and Mold Inspectors (NORMI) Certified Indoor Air Quality (IAQ)/Mold Assessor

NORMI Certified Mold Remediator

CareerSafe® Occupational Safety and Health Administration (OSHA) 10-hour Construction Safety Course and how it guides the physical tasks of water damage, fire damage, and mold remediation in residential and commercial structures.

Georgia Licensed Pesticide Contractor