AdvantaClean of Monroe Our Work
Case Studies
Prevent Pipes from Freezing
How to Keep Your Pipes From Freezing in winter.
Location: Tri-State
AdvantaClean shows to keep your pipes from freezing in cold weather.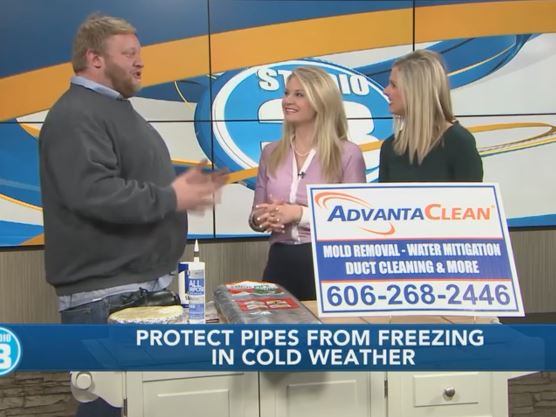 Mold Remediation and Flooding
Basement flooding cleanup project.
Location: City, State
Problem: AdvantaClean was called to perform a free inspection. A water damage problem was experienced on the basement. Microbial growth started to develop on the ceiling and walls. An independent Mold Assessment company performed an inspection and collected samples, analyzed lab results, and developed a detailed scope of work. Solution: Our crew began with the work, following the scope of work provided by the mold assessment company, we began building plastic containment to isolate affected areas from the rest of the house. We HEPA Vacuum interior of walls and ceiling and wiped down with an anti-microbial solution all cavities. Our crew also encapsulated all remaining materials with an anti-microbial paint to protect remaining material from advanced microbial growth.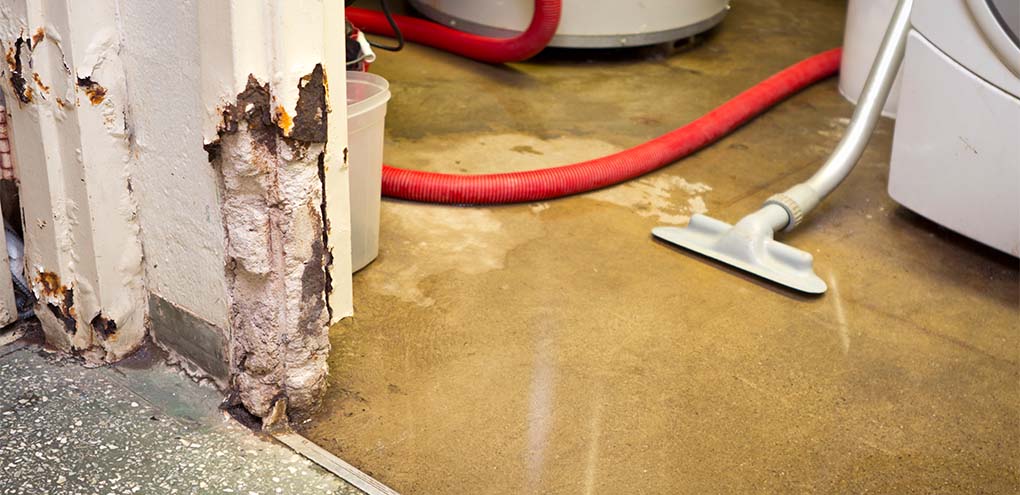 Save the Wine
Mold Remediation
Location: City, State
Faulty air conditioning unit and ground water leak from a neighbors lot resulted in gross contamination of this clients wine cellar. We were able to remediate the mold and save the WINE!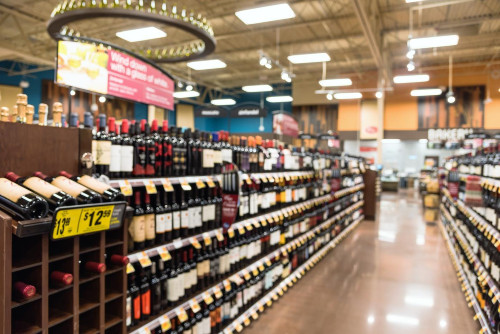 Industrial Oven Cleaning
Location: Monroe, NC 28110
Problem: A local manufacturer has a very large oven they use to make their products.. This oven is approximately 50 yards long with a conveyor belt that moves the product through during the curing process. The problem is over the years dirt and debris builds up and starts to contaminate the product. The old process for cleaning was very time consuming and unsafe. By chance the facilities manager called AdvantaClean to see if we would be interested in taking a look. We determined that we can clean the oven using the same methodology that we use for air duct cleaning. The job was scheduled and performed on a Saturday to minimize the plants lack of production for the equipment.
Solution: The Oven was cleaned with minimal interruption to business, The customer is very happy and has since scheduled more cleaning, including a standard duct cleaning.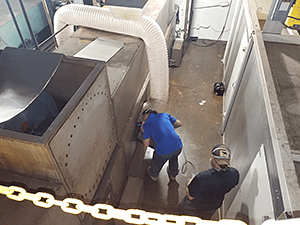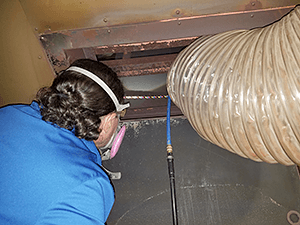 Unidentified Odor Due To Dirty Ducts
Location: Monroe, NC 28110
Problem: A school system called to see if we could inspect the schools HVAC system because of a musty odor. During the inspection we discovered the issue, a moisture issue originating from the fresh air intake of the system. The fresh air intake was supplying fresh air to five classrooms which all had the odor problem. The elevated moisture was causing fungal growth on the coils and register grills. The grills looked clean from the front side, but were coated in dirt and growth on the back side.
Solution: We completed an HVAC system cleaning which included cleaning all five Unit Ventilators and the duct work associated with them. The smell dissipated and the teachers are now happy. All work was performed prior to school starting back up for the year.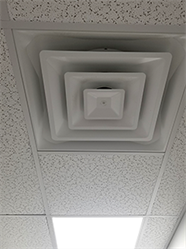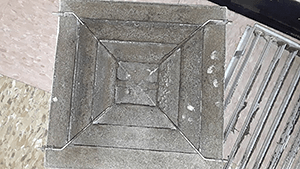 Crawlspace Moisture
Location: Monroe, NC 28110
Problem: Mrs. Baker had several companies out to quote her on fixing the moisture problem in her crawlspace. She hired a company based on price and on the first day of production she was told that the job was undersold and was handed a nearly $5K change order. She immediately fired that company. Coincidentally her extermination company was scheduled for an inspection around the same time. She asked them if they had a company they trusted for moisture control in the crawlspace. They did!
Solution: Our referral partner gave her our information. An inspection was completed and options were given. She liked that we had more than one option for her and some of our solutions included work she could do her self to keep the costs down (i.e. gutter extensions). We were hired to complete a full mold remediation and a moisture control system. She was very happy with our work and continues to give us referrals.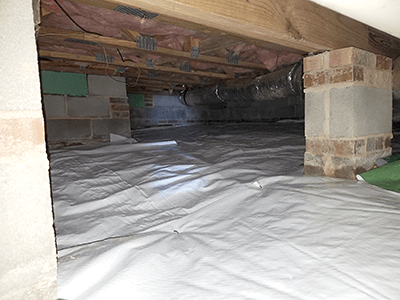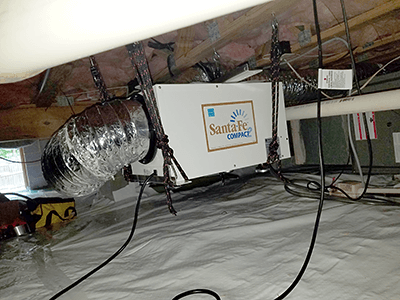 Air Duct Cleaning
Location: Monroe, NC 27306
Problem: Family experiences issues with allergies and colds. They wanted to know if there was a problem with their air ventilation system.
Solution: Inspection of air ducts resulted in mold in the air ducts. AdvantaClean of Monroe performs air duct cleaning and mold removal services for family. Family shares their testimonial.
HVAC Causing Sick Building Syndrome
Location: Hamlet, NC 28097
Problem: A lab tech in the manufacturing facility was constantly sick. The doctor suggested she evaluate her surrounds to determine if she had been exposed to mold. She was able to eliminate any source at home so the companies Employee Health and Safety Director called AdvantaClean of Monroe. The EHS was referred to us by a previous customer.
Solution: After an initial inspection we brought in a third party industrial hygienist to take some air and surface samples. Once the hygienists report came back we were able to develop a protocol. It was discovered that three sides to the building needed a full remediation as there were water intrusions through the foundation and the HVAC system was too big for the space therefore it was sweating every time it was turned on. The facility would not shut down for us to complete our work so we developed a plan to complete the work with clearance test with minimal disruption to the facilities day to day business. We passed all clearance tests and kept everything on schedule.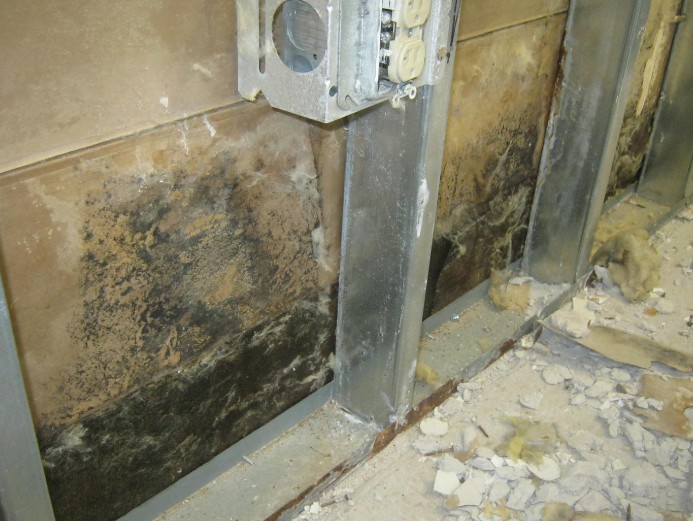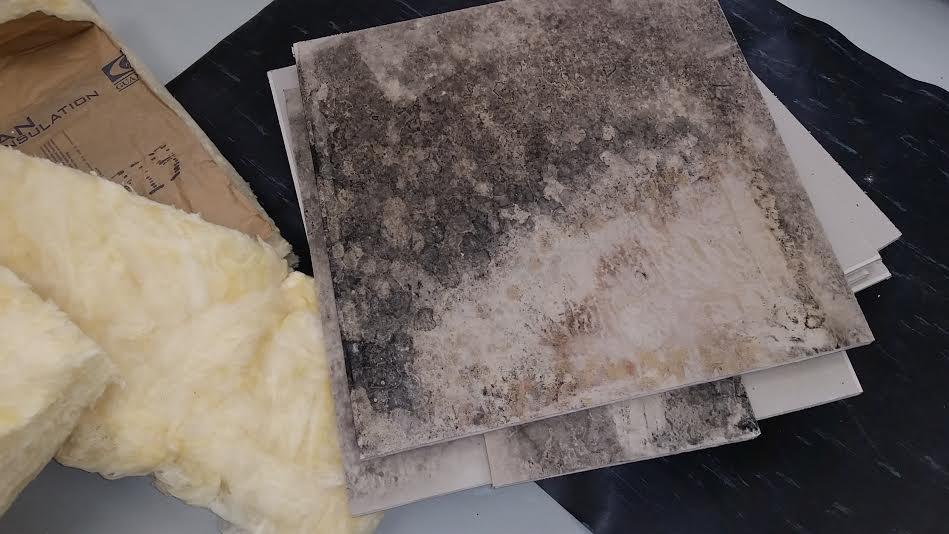 Mold Removal
Location: Waxhaw, NC 28173
Problem: An elderly couple called in and scheduled a duct cleaning. I the call notes I noticed they were concerned about a "moldy" spot in their master closet. I called to discuss the situation and made an appointment to go out the next day to look at the spot. Based on my investigation and my conversation with the couple I recommended some air quality testing and hired a 3rd party Industrial Hygienist.
Solution: The lab results came back off the charts 300,000 spores per cubic meter of Stachy. Back to the couples house to discuss the results. I asked them to move out of the house until the remediation was completed. They packed their bags and moved in with a friend. A week later we were getting ready to start our remediation and they met us at the house to give us keys. Mr. Customer told me that he had been going for walks for the first time in years and had reduced his use of oxygen greatly in just the couple of days since moving out. They both looked like different people (for the better) The remediation consisted of sheet rock removal, removal of all flooring, removal of all duct work. Once our piece of the work was done we had clearance testing done and were able to get the couple back to their home.
High Dusting Commercial Air Duct Cleaning
Location: Monroe, NC 28110
Problem: Mike is the facilities manager in a manufacturing plant that requires high dusting of combustible dust twice a year. The regular janitorial staff can only reach to about 6 feet high. Mike called to see if we were interested in the bi-annual work. We quoted the job and now go back twice a year during holiday shut downs in July and December.
Solution: While it is not always easy to complete high bay dusting we are able to get this done in a timely and efficient manner. We rent scissor lifts and use explosion proof vacuums as the dust we are dealing with is combustible. This particular plant has very stringent safety standards beyond OSHA standards. Since we are working around equipment we follow Lock out Tag out procedures, all technicians are certified on scissor lifts, we require a technician to be on the ground monitoring the technicians in the scissor lifts and all the proper PPE is worn at all times.
Mike has brought us in to work on several other industrial cleaning jobs since starting this Bi-Annual cleaning.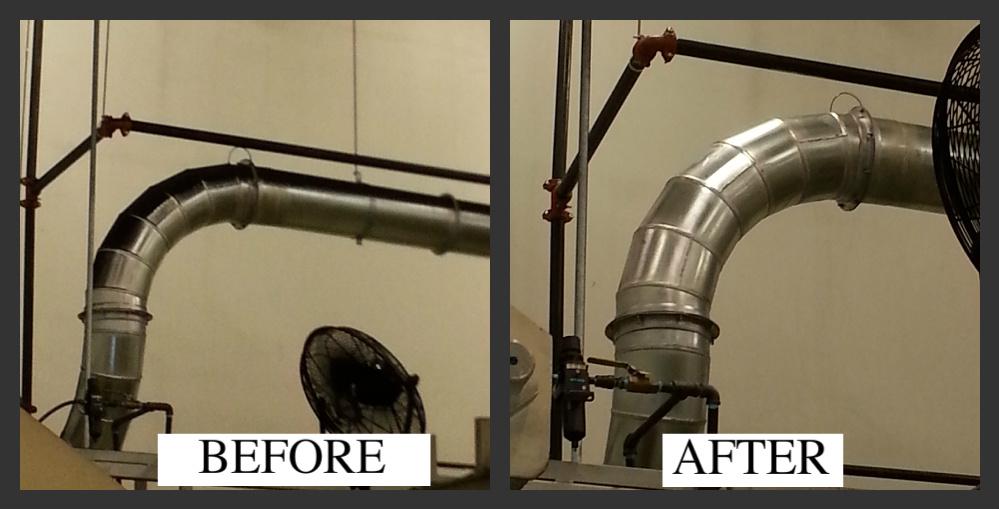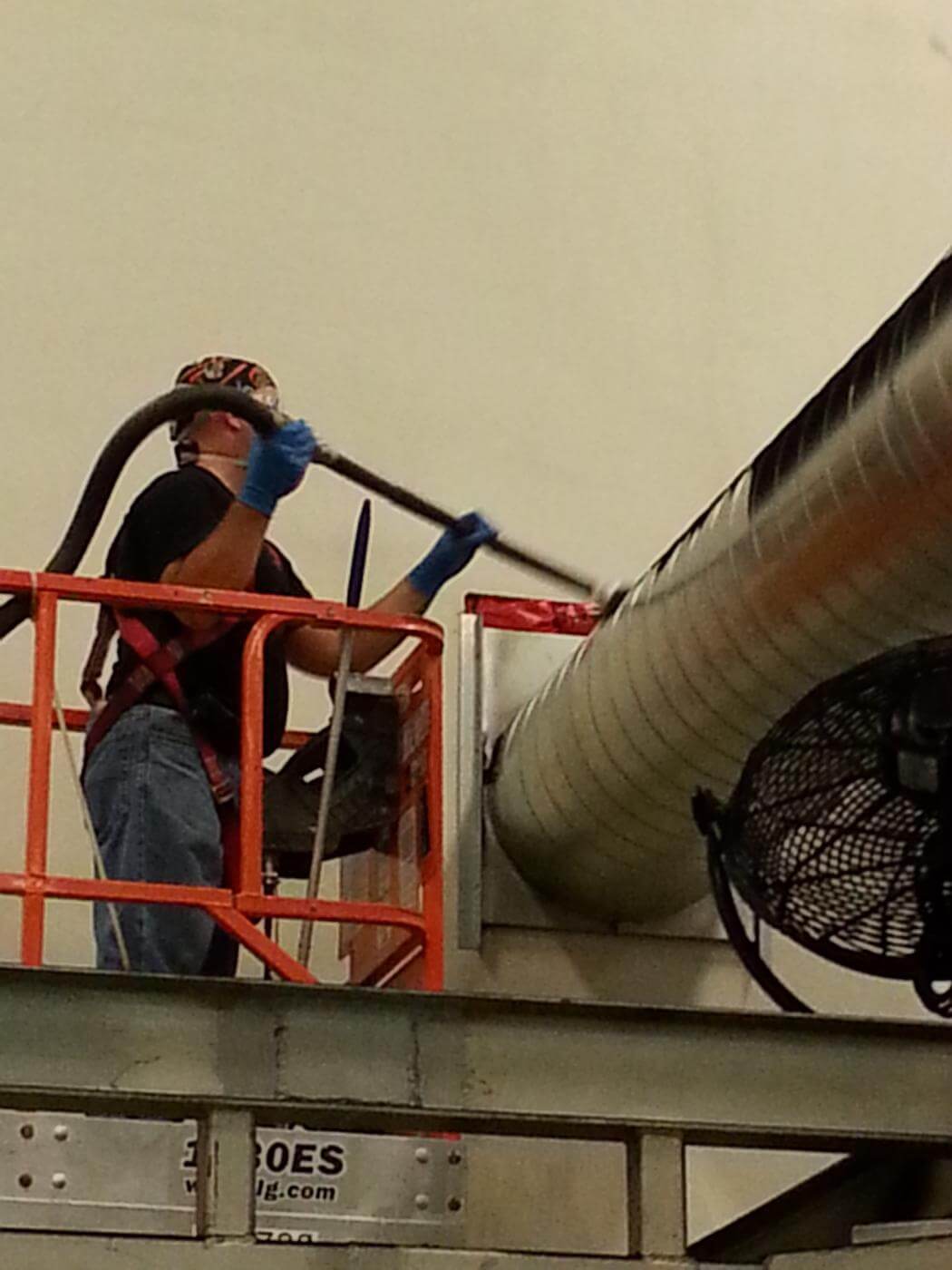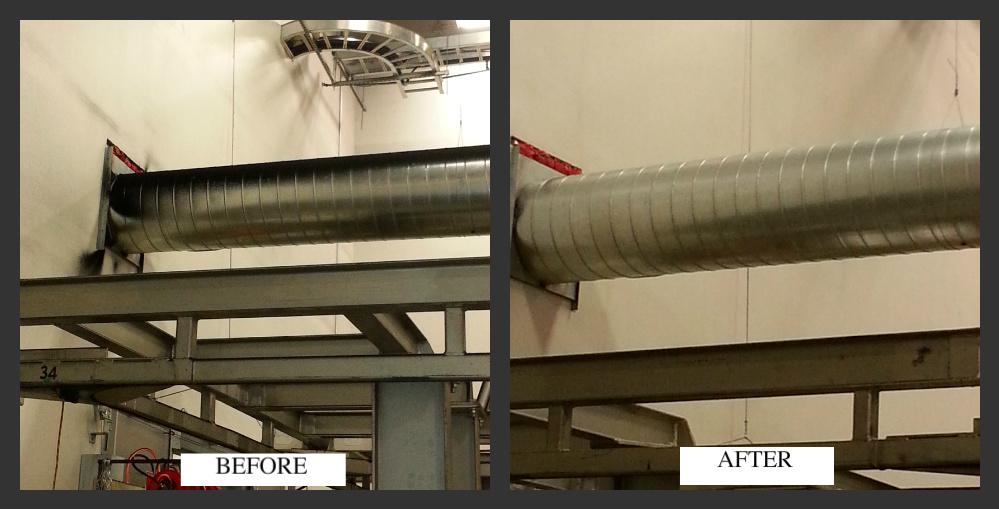 Mold Causes Problems During Home Sale
Location: Monroe, NC 28110
Problem: Greg was going to put his home on the market and a mold/moisture problem was discovered in the basement. Since he didn't want the "M" word to scare any buyers away he called AdvantaClean to take care of the mold issue prior to listing the house, he had another company take care of the moisture issue. Greg was also very concerned about disclosing the mold issue to any possible buyer so we suggested third party clearance testing.
Solution: Since the moisture issue was fixed prior to our remediation we were able to follow a standard mold remediation protocol. We removed all sheet rock 2 to 4 feet past any visible mold, cleaned all flat surfaces and set up dehumidification equipment to dry the structure. After several days of drying and air scrubbing we had a 3rd party Industrial hygienist come out and inspect and sample our work. We "Passed" our clearance test and another company could come in and replace the sheet rock we took out.
Customer Testimonial
"Lyle and his team were very prompt and handled the basement remediation with professionalism and care. Their attention to detail achieved a passing clearance test from a 3rd party hygienist and was done quickly. The pricing was fair and his techs were knowledgeable and tidy throughout the project. Lyle also followed up with me during and after the project to make sure I was satisfied with the work, and yes, I was." -Greg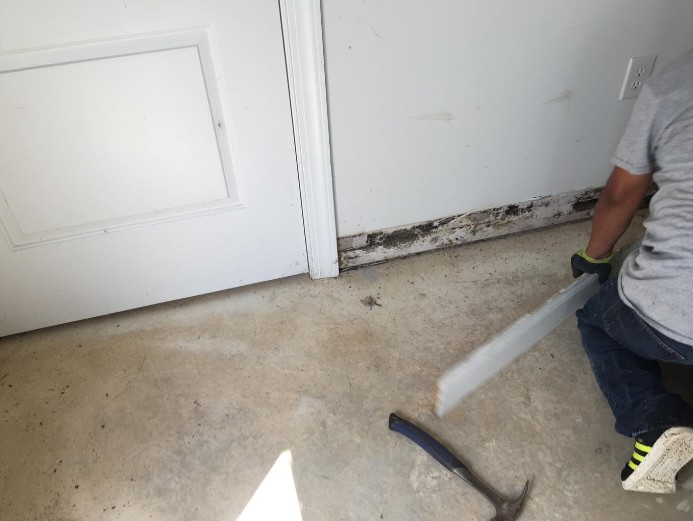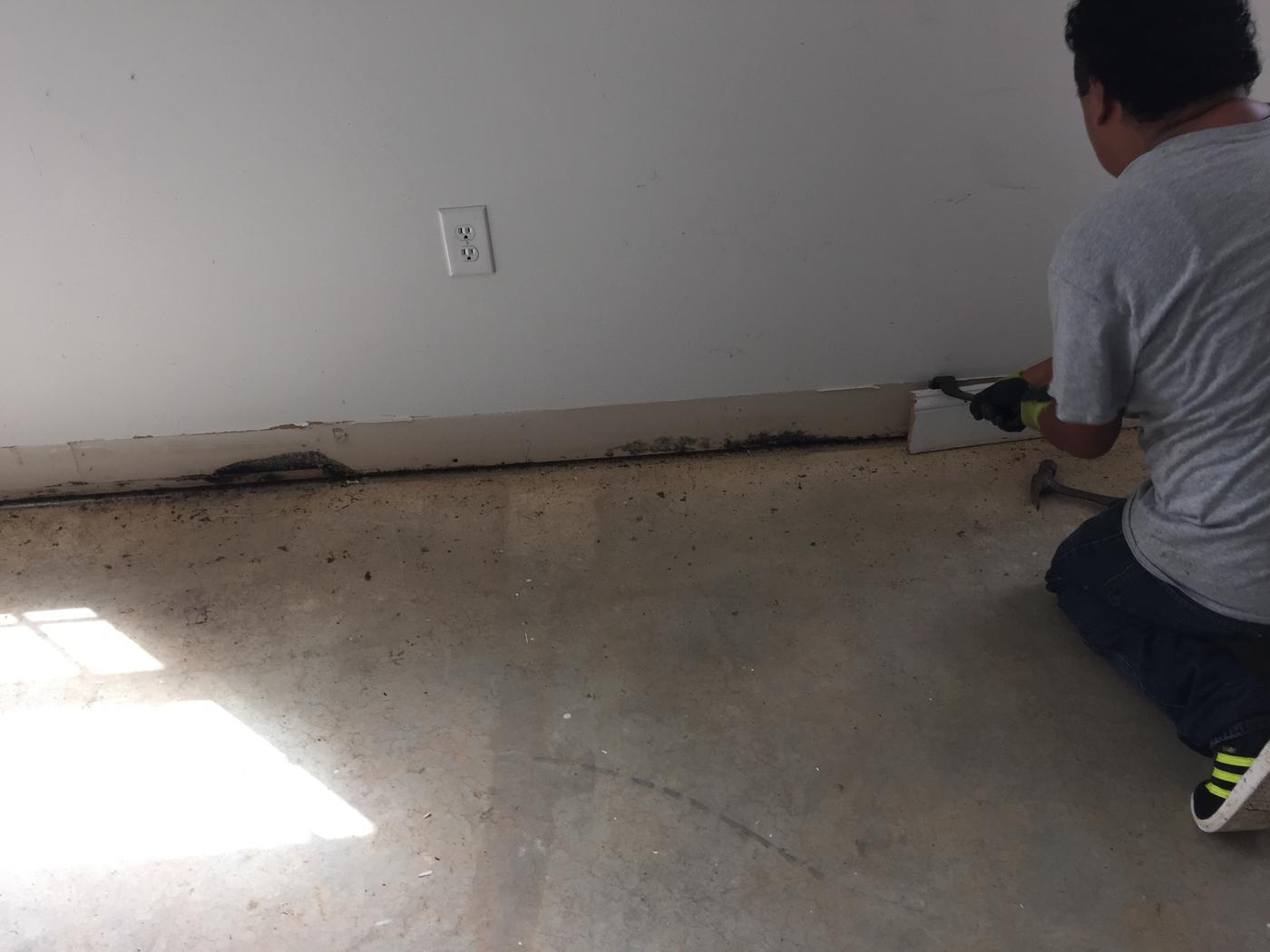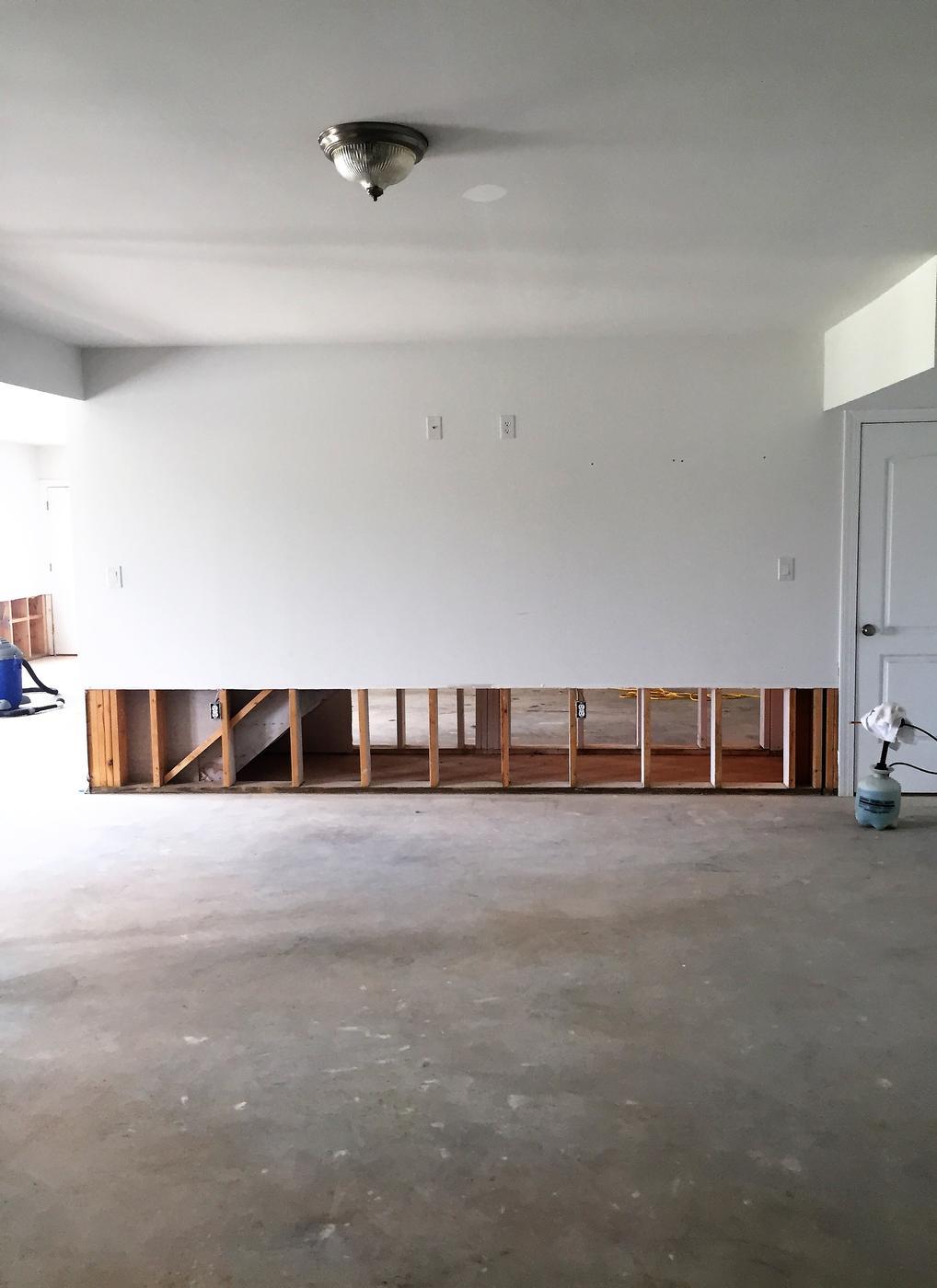 Crawl Space Remediation
Location: Indian Trial, NC 28079
Problem: Dolores called with a horrible smell in her house and she could not locate the source. Corey went out for the inspection and since the house sits on a crawl space it was easy to determine that the smell was coming from there. The crawl space needed mold removal and a crawl space encapsulation to protect against moisture. Corey presented the solution and scheduled the job.
Solution: We performed a full mold remediation which consists of turning off the HVAC system and placing the crawlspace under negative pressure (to ensure all the bad stuff we kick up is pulled out of the crawlspace). We then HEPA vacuum all wood, duct work, plumbing and HVAC components. We then treat and hand wipe all of the same with an anti-microbial solution. Once the crew is done with the hand wiping we then fog the crawlspace with an anti-microbial solution. Smell gone!
Customer Testimonial: "I was very impressed with the professionalism of AdvantaClean, the timeliness and the fact that they were willing to explain everything they were going to be doing under the house as they cleaned, etc." Delores B.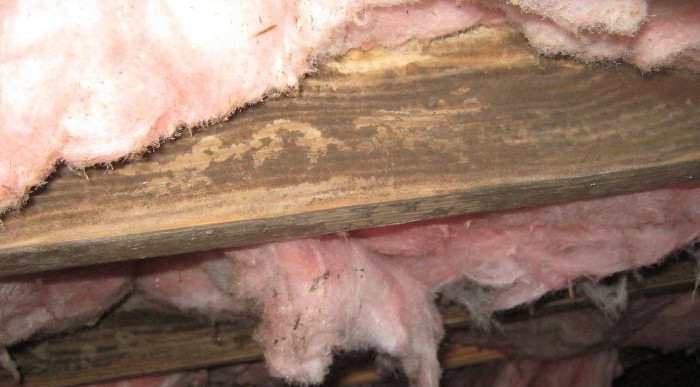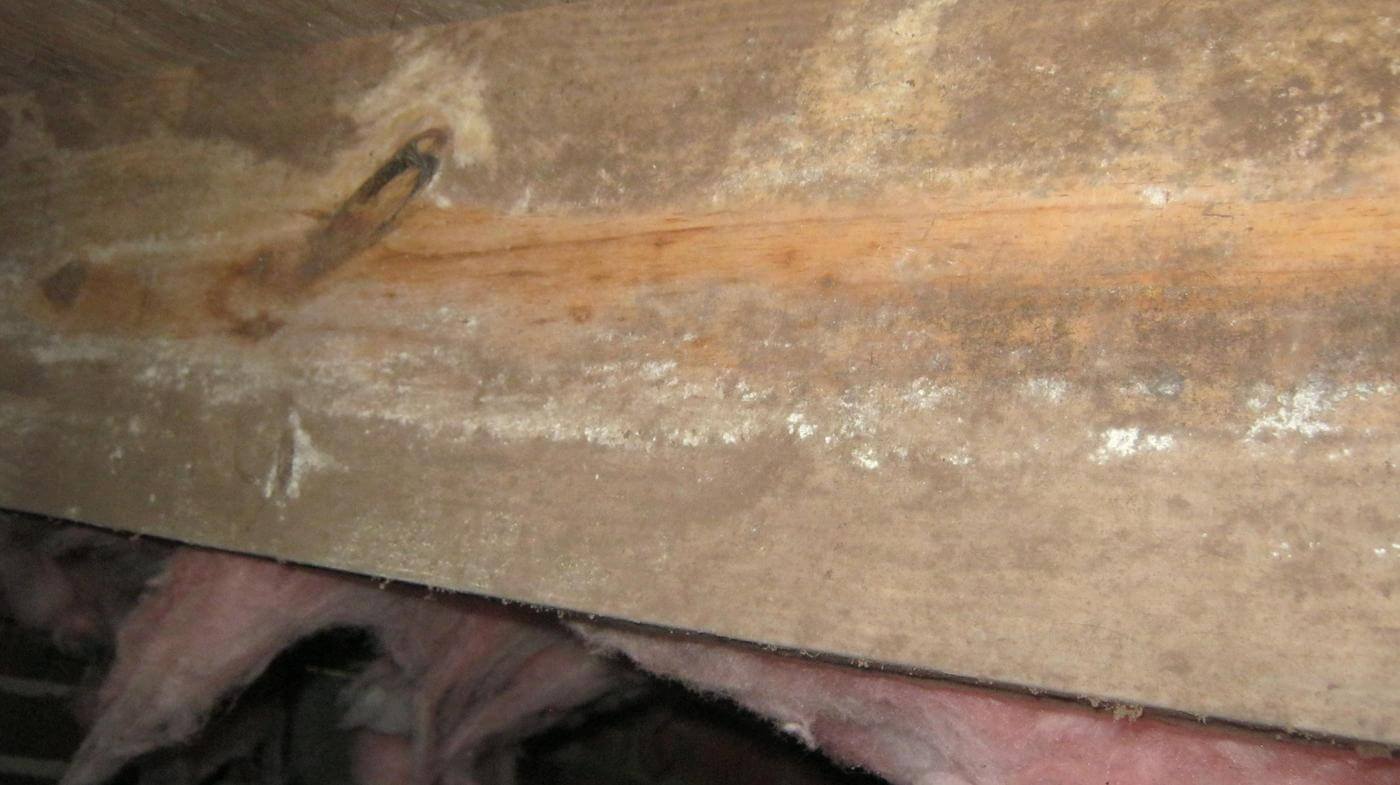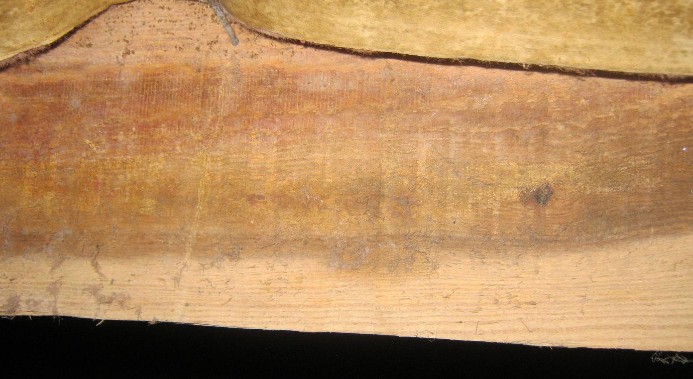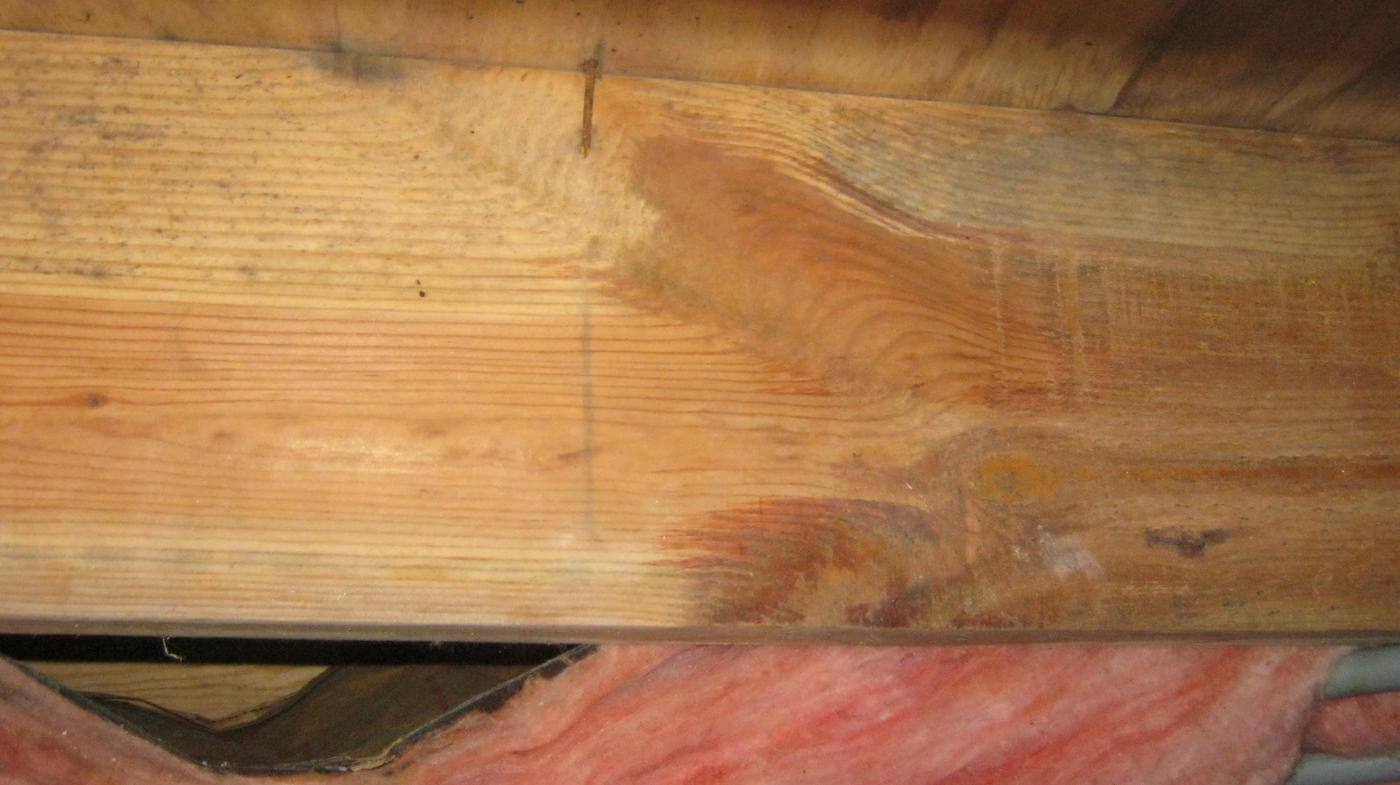 Partnering With Habitat For Humanity To Help Woman In Need
Location: Waxhaw, NC 28079
Problem: A retired woman was suffering from breathing issues she believed was due to a known mold problem in her crawl space. She had had two prior estimates to have the mold removal performed, but was unable to get the problem taken care of due to her financial situation.
Solution: AdvantaClean received a call from a representative from Habitat For Humanity who stated the customer was in contention for a grant to help her get this taken care of. AdvantaClean was able to put together a proposal for most of the work and give referrals for other vendors to take care of the rest in an effort to maximize the work and value for the most economical price. The customer was approved by Habitat For Humanity, and we were able to take clean and treat the mold as well as install a vapor barrier to hopefully minimize the circumstances to keep this from happening again. The customer was very happy with our mold removal job and we are so happy we could help her.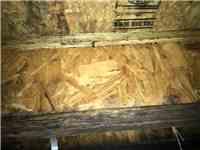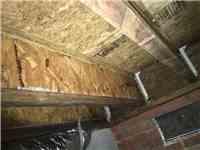 Air Duct Cleaning To Rid Manufacturing Facility Of Mold
Location: Monroe, NC 28110
Problem: Some employees in the office area of a large manufacturing facility complained of not feeling well and having allergy symptoms when they were at work. The Environmental Health & Safety Director noticed a black substance on and around some of the vent grills and had the substance tested, and the results came back positive for mold. There had been numerous roof leaks in the past years (since repaired) that introduced moisture into the environment.
Solution: AdvantaClean was called in to remediate the mold. The affected area of the basement was contained from the unaffected area. All fabrics were bagged to be cleaned separately. All affected molding and drywall was removed 24-48 inches past any observed fungal growth as per industry standard. A small amount of water was discovered under the floor tiles, so those were removed as well. All remaining surfaces were thoroughly cleaned with an antimicrobial solution, and the area was fogged with an antimicrobial at the end of work. AdvantaClean was able to make a referral for all repairs and put back.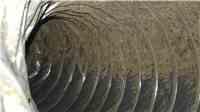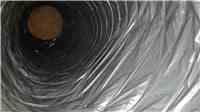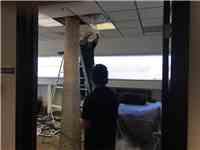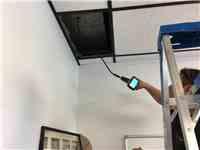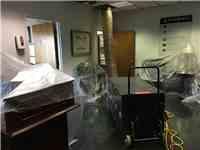 Mold Grows In Basement After Sewage Back Up
Location: Monroe, NC 28110
Problem: A homeowner discovered mold after his tenants moved out. He noticed the septic tank had backed up into the basement and the tenants never bothered to tell the home owner. The homeowner had the water damage cleaned up, but later discovered mold growing throughout the area.
Solution: AdvantaClean was called in to perform mold removal. The affected area of the basement was contained from the unaffected area. All fabrics were bagged to be cleaned separately. All affected molding and drywall was removed 24-48 inches past any observed fungal growth as per industry standard. A small amount of water was discovered under the floor tiles, so those were removed as well. All remaining surfaces were thoroughly cleaned with an antimicrobial solution, and the area was fogged with an antimicrobial at the end of work. AdvantaClean was able to make a referral for all repairs and put back.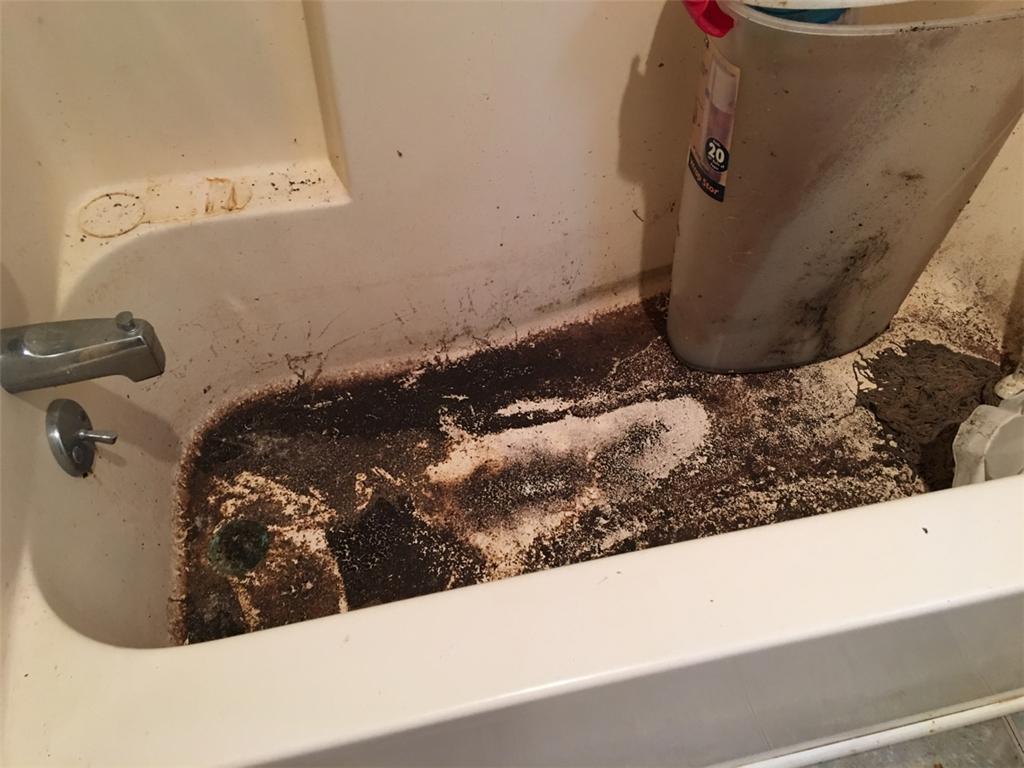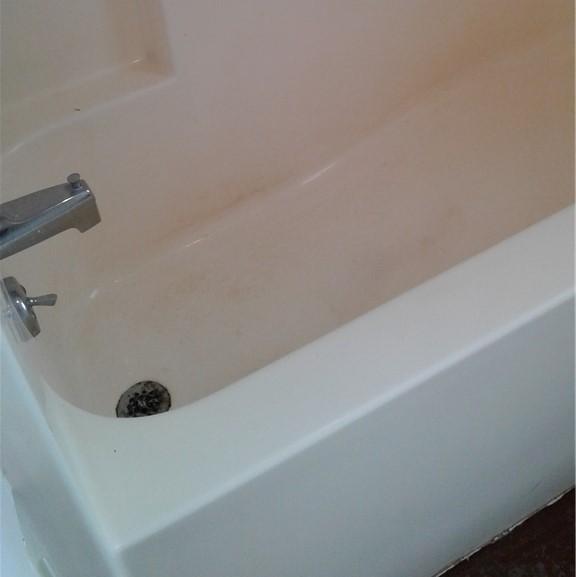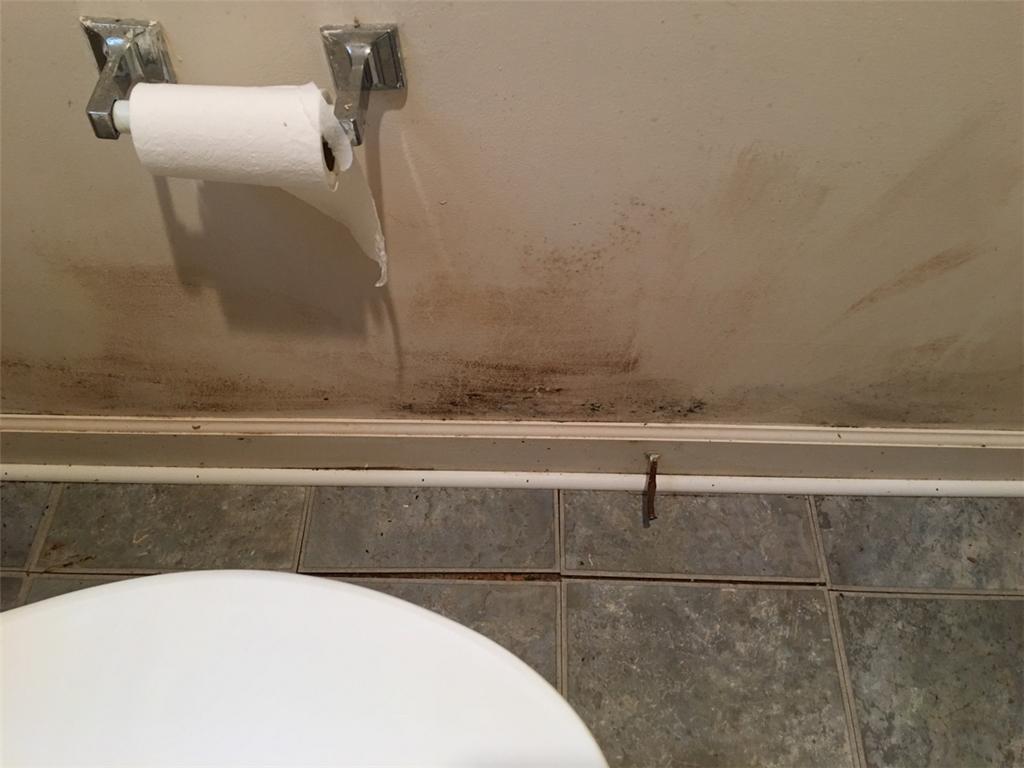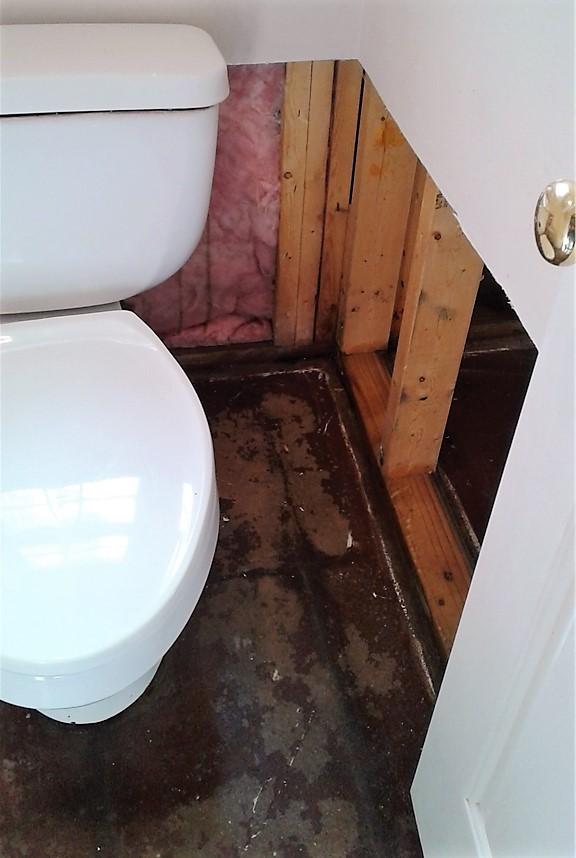 Indoor Air Quality
Location: Weddington, NC 28104
Problem: Mr. and Mrs. M. hired a competitor to complete the mold remediation project in their crawlspace. Mrs. M is very sensitive to mold and it was very important that every precaution was taken to ensure the job was done right. Our competitor was only a few hours into the job when the M.'s realized they had made a mistake. When the work was started the crawlspace was not put under negative pressure and the crawlspace smells/air was making its way into the living quarters of the house.
The M.'s quickly fired our competitors and asked us to come in and save the day.
Solution: The solution for us was simple. We followed our normal procedures. Turning off the HVAC system from the air handler in the crawlspace and putting the crawlspace under negative pressure prior to starting any work. This entailed temporarily sealing all crawlspace vents and connecting a negative air machine to the crawlspace. This procedure allowed us to work in a safe environment while keeping all smells/air from entering the living quarters.
After we were done on day 2 Mr. M commented on the lack of smell coming from crawlspace. He couldn't even tell we were doing anything. Mr. M was very pleasantly surprised based on his prior experience.