Air Duct Estimated Cost
Air duct cleanings are a hot topic right now because people are concerned about their long term health, and clean indoor air is part of that. But what is air duct cleaning and is it something you should have done?
Air duct cleaning is a service that uses vacuums, brushes, and chemicals to scrub the inside of your HVAC coils and air conditioning ducts, including evaporator coils, heat exchangers, and the supply and return air ducts. Essentially, every inch of your ductwork will get a good cleaning. This process rids your ductwork of contaminants like dust and dirt, increasing your indoor air quality. It is especially helpful for individuals who suffer from allergies or asthma, or are prone to other respiratory conditions.
By cleaning your ducts, you're more likely to prevent mold growth. Mold and black mold thrive in dark crevices where moisture lurks. Breathing in mold spores from re-circulating indoor air can add a host of health concerns, including migraine headaches. With regular professional air duct cleanings, you'll not only have the peace of mind that comes with clean ducts, but you'll also be alerted if there are any leaks or tears in your HVAC system.
Another benefit to air duct cleaning is the potential to save money long term, and who doesn't love to save money? Regular cleanings will increase your air conditioner efficiency by increasing good air flow through your AC ductwork. Thus, your air conditioning unit won't run as hard to remove airborne contaminants, which prolongs the life of your HVAC unit and will likely save money on your energy bill.
When should you have your ducts cleaned?
It's important to remember that your heating and cooling system is like the lungs of your home. The unit takes air in and breathes air out. You want to help the system breathe at its optimal level to promote healthy indoor air quality.
According to the National Air Duct Cleaners Association (NADCA), the frequency of cleanings depends on several factors. Strong consideration should be given to having your air ducts cleaned if:
-You have pets that shed often or a lot.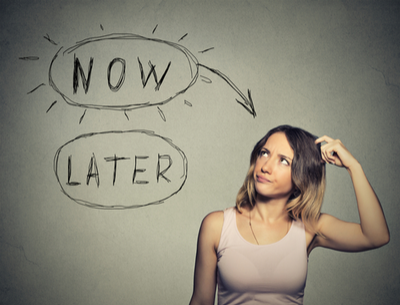 -There are smokers in the house.
-If someone in your family suffers from allergies or asthma.
-Prior to living in a new home.
-There is evidence of animal infestation in your ductwork.
-After renovating or remodeling your home.
-After water contamination or water damage to your home or HVAC system.
Call AdvantaClean for Clean Air Ducts Today!
Is Your Home Making You Sick?
Create a healthy environment for your family. Request your service appointment today!
Schedule Me
What you can do in between professional cleanings to maintain indoor air quality and the health of your family:
Through normal daily living, we generate a large amount of airborne contaminants like dust, dander, and chemicals. These contaminants are pulled into the HVAC system and re-circulated multiple times a day. Over time, the contaminants build up in our ductwork. Here's how to limit the build-up of pollutants in your ducts:
-Use a high quality air filter. By spending around $15 at a local hardware store, you'll get a high quality air filter that filters out much of the dust and debris, leading to less build-up over time.
-Make sure installation of your new air conditioner is performed by a reputable contractor. A reputable contractor will properly seal the ductwork so moisture and other contaminants don't creep in.
-Replace your ductwork when you replace your air conditioner. Over time, the insulation in ductwork can deteriorate and should be replaced regularly, along with your HVAC system. Also, it's common for the joint seals between duct segments to deteriorate, so it's important to keep an eye out.
-Vacuum your home frequently. By vacuuming and dusting weekly, you're helping with indoor air quality and prolonging the life of your HVAC system. This is especially important if you share your home with pets.
A few things to keep in mind when you're ready to hire a professional to clean your air ducts:
-Hire a licensed air duct cleaning company. There are places out there that make their money by cutting corners at your expense, don't fall victim to these sub-par companies. Read online reviews and hire someone you trust.-The air duct cleaning company should not use steam because this introduces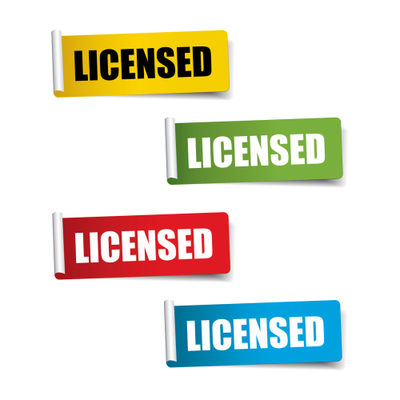 unnecessary moisture into your HVAC system. Although moisture on the airflow side of your ducts will evaporate, moisture collects in joints and other places that don't receive proper circulation, which is a recipe for mold growth.
-The company shouldn't use harmful chemicals like insecticides or chemical cleaners. You don't want to breathe in the nasty chemicals when they re-circulate through the air! Make sure the cleaners they use are human and pet safe.
-Ask for a price quote prior to hiring an air duct cleaning company.
More Info? For more information about air duct cleaning, check out our other post: AIR DUCT DANGERS: ARE YOUR AIR DUCTS MAKING YOU SICK
Call 877-957-5670 to schedule an appointment with an AdvantaClean Indoor Air Quality Professional today!