When is a Basement Considered Living Space?
Whether you only want to know for your own knowledge, or you are looking to put your home on the market, the answer to 'when is a basement considered living space' is not the easiest one to figure out. One answer does not apply to every situation. If a room is below ground level, even if it's finished, it cannot be counted towards your home's square footage according to Fannie Mae and ANSI guidelines.
But don't let that worry you. Basements, especially finished basements, add tremendous value to your property, and can encourage most people to place an offer when you're selling, rather than dissuade them.
WHEN IS A BASEMENT CONSIDERED LIVING SPACE: EXCEPTIONS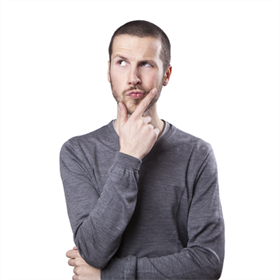 As said, not every below grade basement is removed from the square footage of the house. The Fannie Mae Selling Guide writes of the exceptions,
"For example, a property built into the side of a hill where the lower level is significantly out of ground, the interior finish is equal throughout the house, and the flow and function of the layout is accepted by the local market, may require the gross living area to include both levels. However, in such instances, the appraiser must be consistent throughout the appraisal in his or her analysis and explain the reason for the deviation, clearly describing the comparisons that were made."
When is a basement considered living space boils down to the layout of your home, if the basement is finished and matches the flow of the above-ground portion of the home, and if enough of the basement was built out of the ground. A house built into a hill will probably be an exception. While the clear majority of basements will not qualify, there will always be a few that do. To know if your basement is an exception, contact a local appraiser for evaluation.
WHEN IS A BASEMENT CONSIDERED LIVING SPACE: PROPERTY VALUE
While a finished basement is considered living space where your property value is concerned, it's only in rare instances that this living space is counted towards the square footage. Even if your basement is not an exception to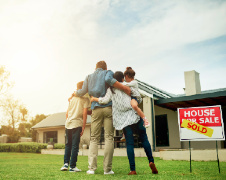 the rule, a finished basement is an asset to your property value. Finished below-ground living space can add value ranging between 50% and 70% of the above-ground value.
Of course, an above-ground addition to your home will add more value than a finished basement. But finishing your basement is a faster and less expensive way to add value. Specialized finished basements add appeal and great value, including living spaces like in-law suites, home theaters, man caves, and wine rooms. But you can also add value by merely increasing your current living space with more bedrooms or a den.
WHEN IS BASEMENT CONSIDERED LIVING SPACE: UPKEEP
Your addition of the basement as finished living space won't do you any favors if you neglect its upkeep. Even a finished basement can have mold and moisture issues, common problems that plague basements. Basements are below-ground level, making them prone to leaks and high humidity. If you notice an odor, see spots of mold, or find a puddle of water, or condensation on the walls, call a certified professional straight away. Mold, moisture, and odors are detrimental to your basement and your potential to sell now or in the future. Take care of your basement, and it will take care of you.
Call 877-957-5670 to schedule an appointment with an AdvantaClean basement waterproofing specialist today!