What To Do If You Are Buying a House In a Radon Affected Area
Radon is a tasteless, odorless and colorless gas that occurs in soil and rocks. Outside of your home, it remains at low levels and is relatively harmless. In the indoor environment, it wreaks havoc on your lungs. Radon is a carcinogen that causes lung cancer. Long-term exposure to elevated levels of radon is the second leading cause of lung cancer in smokers; current and ex-smokers are at a higher risk of developing lung cancer from radon exposure than non-smokers.
Radon enters the home through cracks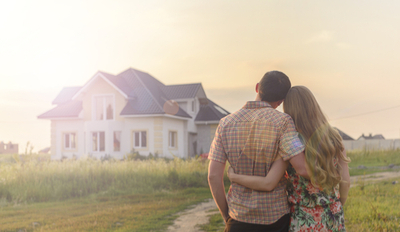 and gaps in the foundation, floor and around pipes. While increased levels of radon can occur in the soil beneath any home, there are specific areas of the country that are at a higher risk. If you're looking at buying a house in a radon affected area, you need to know the questions to ask and the steps to follow to ensure a healthy environment for you and your family.
BUYING A HOUSE IN A RADON AFFECTED AREA: WHAT TO KNOW AND WHAT TO ASK
Every state has higher-risk areas for radon. If you're in the market for a new home, check the state and county on the Interactive Radon Map here. When you find the house of your dreams, don't let radon deter you from buying it. There are ways to lower the level of radon in any home.
Before you sign the papers to buy the perfect house, ask the current owner a few questions.
Has the property been tested for radon in the past? If it has, you need to know what the level was. If it hasn't, you need to assess the risk factors for the home and decide whether you want to pursue testing.
If so, was the level at or above the United States Environmental Protection Agency action level? Radon testing measures radon levels in picocuries, written as pCi/L. The EPA has an action level of 4.0 pCi/L. Meaning, you should install a radon mitigation system at that level or higher.
If the level was 4.0 pCi/L or higher, was a mitigation system installed and was clearance testing performed? Mitigation systems are encouraged at the EPA action level and higher because of the increased chance of developing lung cancer. You should always do testing after the system is installed to ensure the system is working.
Call AdvantaClean for 24/7 Emergency Services
Keep Your Family Safe
Radon contributes to over 20,000 American deaths each year. Request a service appointment today.
Schedule Me
BUYING A HOUSE IN A RADON AFFECTED AREA: WHEN TO TAKE ACTION
If you're buying a house in a radon affected area and the home has never been tested, ask for testing before you proceed with the sale. If the radon level is 2.0 pCi/L or lower, you probably won't need to take further action at this time. If the level falls between 2.0 and 4.0 pCi/L, a mitigation system is beneficial and is strongly encouraged if there will be current or ex-smokers in the home. A level of 4.0 pCi/L and higher is considered extremely dangerous to live in, and mitigation should be performed either before you move, or shortly thereafter.
If the home you're buying has had testing in the past, ask for the documentation. If it's been a while since the last test, even if the level was low, consider having a new test done. If the past test results were elevated and no mitigation system was installed, have the home retested and a system installed if still necessary.
BUYING A HOUSE IN A RADON AFFECTED AREA: MITIGATION SYSTEMS
Radon shouldn't deter you from buying the perfect home. Mitigation systems are designed to draw the radon up from the soil with a fan system and pipe it to the top of the house where it is released into the air to dissipate. Prominent levels of radon should always be mitigated. Use a certified radon mitigation company to install the fan system in your new home and go on to live a happy, healthy, and radon-free life.
More info? For more information about creating a healthier home, check out our other post: Your Go To Checklist for a Healthy Lifestyle.
Call 877-957-5670 to schedule an appointment with an AdvantaClean radon specialist today!