AdvantaClean of Kansas City Our Work
Case Studies
Prevent Pipes from Freezing
How to Keep Your Pipes From Freezing in winter.
Location: Tri-State
AdvantaClean shows to keep your pipes from freezing in cold weather.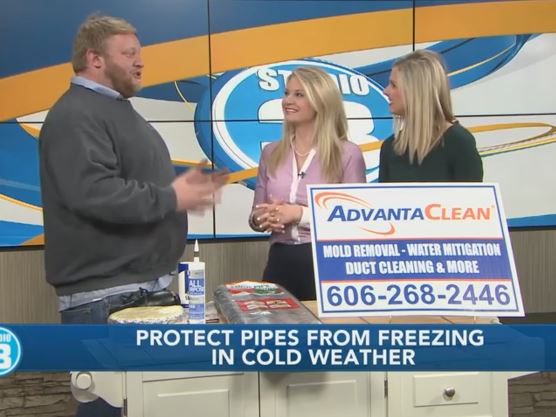 Mold Remediation and Flooding
Basement flooding cleanup project.
Location: City, State
Problem: AdvantaClean was called to perform a free inspection. A water damage problem was experienced on the basement. Microbial growth started to develop on the ceiling and walls. An independent Mold Assessment company performed an inspection and collected samples, analyzed lab results, and developed a detailed scope of work. Solution: Our crew began with the work, following the scope of work provided by the mold assessment company, we began building plastic containment to isolate affected areas from the rest of the house. We HEPA Vacuum interior of walls and ceiling and wiped down with an anti-microbial solution all cavities. Our crew also encapsulated all remaining materials with an anti-microbial paint to protect remaining material from advanced microbial growth.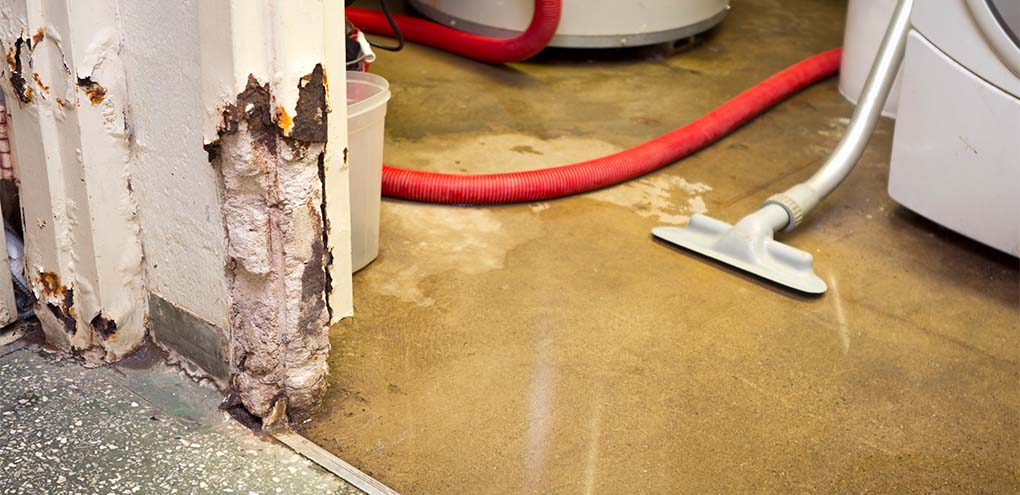 Save the Wine
Mold Remediation
Location: City, State
Faulty air conditioning unit and ground water leak from a neighbors lot resulted in gross contamination of this clients wine cellar. We were able to remediate the mold and save the WINE!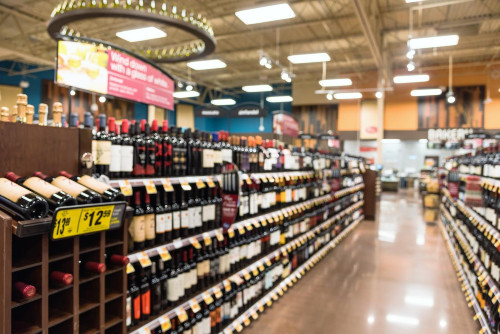 Large Air Duct Cleaning Of Sancutuary
Location: Kansas City, MO 64113
Problem: Historic, beautiful, old church requested air duct cleaning due to the vents covered in debris and dust.
Solution: Due to the age of the building, testing the materials that support the HVAC system was mandatory prior to the start of cleaning. AdvantaClean was able to assist the customer obtain testing quickly by providing several trusted 3rd party testing companies. With a green light to proceed with the cleaning once the testing results were in, the crew got to work. The customer was beyond pleased with the attention to detail and effort made by each AdvantaClean technician!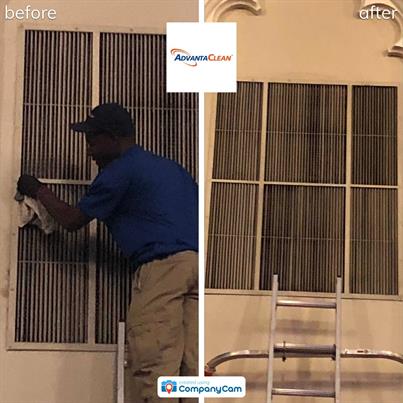 Buyers Moldy Basement
Location: Kansas City, MO
Problem: Buyer contacted AdvantaClean needing quick help with mold in the basement. The closing of the property was approaching quickly, and the mold in the basement needed to be addressed prior to this deadline.
Solution: The crew was on site within a couple of days to get started. Mold was visible on most surfaces, from the ceiling joists, to the concrete walls and floors. Carefully cleaning and treating the entire area from top to bottom, the crew completed this large project on time and the closing was able to go through as planned.
The buyer was pleased with the crew's careful attention to detail and thorough remediation process during the project.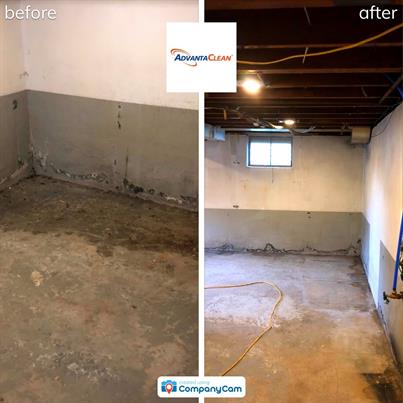 Crew Uncovers Hidden Water
Location: Kansas City, KS
Problem: Customer contacted AdvantaClean and requested an inspection of the visible mold on the living room ceiling.
Solution: The crew came out to treat and remediate the ceiling. The homeowner mentioned to the crew that the home had a flood incident from a toilet above the living room a few weeks prior. Dave, our Field Supervisor, decided that the upstairs bathroom should be inspected for any unresolved water damage. He discussed it with the home owner and offered inspect it while we were already at the property. Dave found that water was still standing underneath the flooring and was not drying properly. Dave then instructed the crew to bring in equipment later that day and set it up to dry out the upstairs. What would have led to a large remediation cost in the future was completely averted thanks to Dave and the crew going the extra mile for this customer!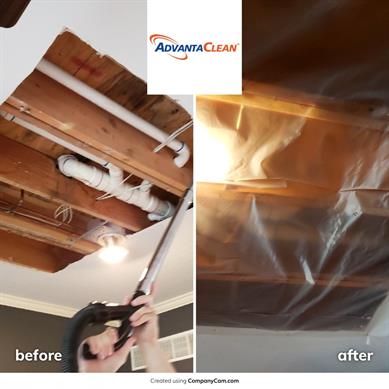 Mold With A Closing Date
Location: Kansas City, MO
Problem: Mold present in basement of a home getting ready to close.
Solution: The AdvantaClean crew was on site and ready to tackle the mold problem before the closing deadline just a few days away. Containment was carefully set up to seal off the work area and protect the rest of the home. HEPA filtration air scrubbers were placed in the work area as well to eliminate any mold spores or other debris that were airborne. After removal of any and all visible signs of mold, the entire area was vacuumed with HEPA filtration, cleansed with anti-microbial, and sealed with an encapsulant. The air scrubber was left running for another day to finish eliminating any air contaminants. Once the mold in the basement had been resolved, AdvantaClean also cleaned the entire HVAC system to ensure the air quality of the entire home. All work was completed in time for the closing of the home!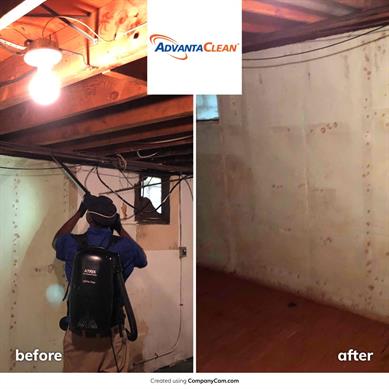 Leaky Dishwasher Wreaking Havoc
Location: Kansas City, MO
Problem: Customer with a leaky dishwasher and concern for mold.
Real Review From Customer:
Brandon was wonderful! I called the company at 4:30 pm and he happened to be in the area and was at the house in 15 minutes. My 4 year old dishwasher leaked last summer and was repaired but found leaking at the same spot again last week with a $400+ estimate to repair. Hardwoods cupped under washer and about 1 foot out. Had been drying with a fan, but when the moisture meter arrived I ordered, it showed a lot of moisture yet. So, I was more concerned about mold possibilities. Brandon came in and used his infrared scanner to detect concerning moisture and a moisture meter. He stated he wasn't overly concerned at this point mold would have grown already, but helped set up a space heater with the fan behind it to speed drying time. He told me what to look for in the hardwoods and said to take pics when the appliance removed to assess for mold on drywall behind it and text him the pics. He stressed to dry asap but most likely mold shouldn't be a problem and encouraged me to call him any time with concerns. All consultation and advice free of charge. I'm trying to find a handyman to pull the machine before the installers come next week with the new machine. If there is concern for mold at all, I will absolutely use Brandon and AdvantaClean for any remediation needed. His promptness, integrity and honesty were so appreciated! I am encouraged I won't have a huge mess on my hands, but if I do, it can be handled. Brandon was in the home 20-25 minutes. Thank you!!
Description of work:
Quote/assessment of hardwood damage and possible mold from dishwasher which had leaked
Mold Removal
Location: Kansas City, MO
Problem: Received a request from a very kind, older lady for an estimate on mold that she'd found once moving back into her home after her son had stayed there for a while. The damage was quite extensive and there was a great concern of cost for this customer. There were still a lot of unknown variables that would potentially increase the cost once the walls were opened and the damage was fully evaluated. This customer also worked two jobs, so time for the remediation was difficult for her to work around.
Solution: AdvantaClean was not only able to help this customer get financing for the project, but also walked her through every issue found, what would need to be done to correct it, worked within her limited time schedule, as well as refer her to a trusted rebuild company to put it all back together. In the end, AdvantaClean was able to save her time and money, and she was very satisfied with the results.