AdvantaClean of Greater Hartford Our Work
Case Studies
Prevent Pipes from Freezing
How to Keep Your Pipes From Freezing in winter.
Location: Tri-State
AdvantaClean shows to keep your pipes from freezing in cold weather.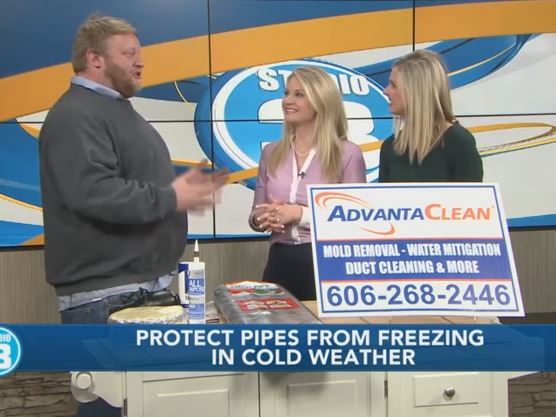 Mold Remediation and Flooding
Basement flooding cleanup project.
Location: City, State
Problem: AdvantaClean was called to perform a free inspection. A water damage problem was experienced on the basement. Microbial growth started to develop on the ceiling and walls. An independent Mold Assessment company performed an inspection and collected samples, analyzed lab results, and developed a detailed scope of work. Solution: Our crew began with the work, following the scope of work provided by the mold assessment company, we began building plastic containment to isolate affected areas from the rest of the house. We HEPA Vacuum interior of walls and ceiling and wiped down with an anti-microbial solution all cavities. Our crew also encapsulated all remaining materials with an anti-microbial paint to protect remaining material from advanced microbial growth.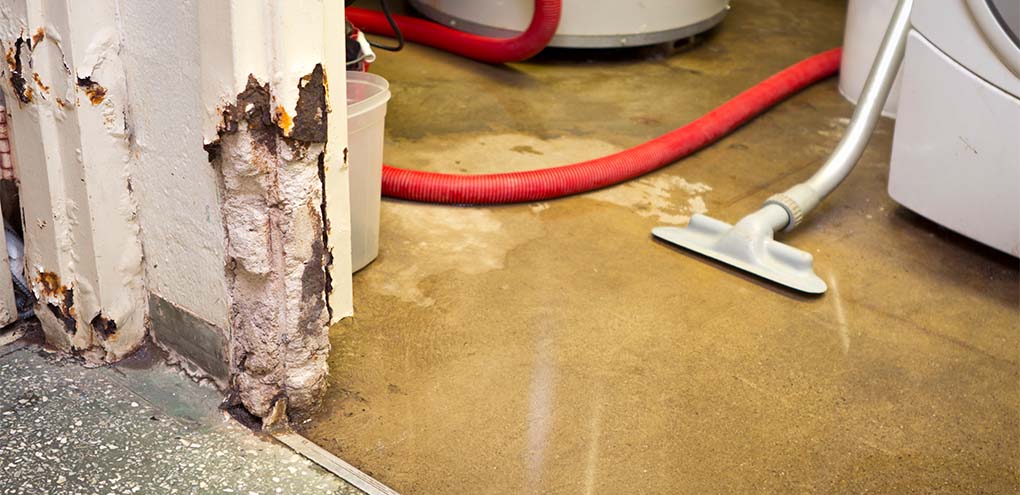 Save the Wine
Mold Remediation
Location: City, State
Faulty air conditioning unit and ground water leak from a neighbors lot resulted in gross contamination of this clients wine cellar. We were able to remediate the mold and save the WINE!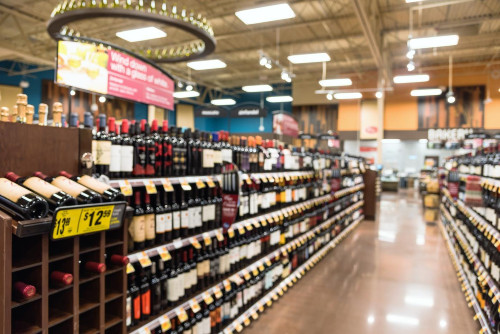 Water Damage - 2 Apartment Units
Location: West Hartford, CT 06108
Problem: 2nd-floor unit kitchen sink drain failure, water damage to kitchen and bedroom in the unit below.
Solution: Wall removal, 2 sets of kitchen cabinets removed, structural drying, disinfecting, restore walls, and replacement cabinets in 2 units.
Emergency Response Mail Room Decontamination
Location: Bloomfield, CT 06108
Problem: There were multiple known cases amongst employees at this large business's mailroom. They wanted to control the virus spread. We arrived within 2 hrs., performed certified decontamination of the adjacent offices and mailroom.
Solution: Applied sanitizing chemicals on high and low touch point surfaces. Fogged the room.
Home Interior Remediation - Cause Moisture And Dust Build Up
Location: Enfield, CT 06108
Problem: 30 yr old property, insulation in lower corners of the exterior have an air leak. The temperature differential cause condensation to develop in these locations. Combined with general dust mold forms over time. Central air also requires duct cleaning from lack of main3.
Solution: Damaged drywall removed and replaced. HEPA vacuum and damp-wipe clean entire home, upholstery clean blinds, curtains, couches, and chairs. Antimicrobial fogging of the interior.
Commercia Basement - Mold & Erosion HEPA Cleaning
Location: Hartford, CT 06101
Problem: Mold developed due to damaged gutters, water infiltrated brick, and foundation wall.
Moisture developing near floor and wall joint, leaking into a stairwell started mold growth on drywall. Decades of dust build-up from walls eroding, and dirt from gardening supplies.
Solution: AdvantaClean technicians set up containment, HEPA air filtration systems, HEPA vacuums, and respiratory protection to collect debris and dust. Removed damaged wood and drywall as well as other contaminated debris in the basement. They brushed structural surfaces, damp wiped mechanicals and piping, and a 100% biodegradable peroxide spray treatment was applied by an airless pressure sprayer.
Water Damage Mitigation
Location: Middletown, CT 6457
Problem: Single Woman and Grandmother inherited an apartment that had for years been left in poor condition. There were signs of hoarding, water damage, and mold throughout 3 floors of the condominium unit.
Solution: Within 2 days of being hired, we were able to start the project. The crew worked 5 days straight to complete the project remediation project. We removed debris and old items left behind including damaged bathroom and kitchen cabinets, appliances, carpeting, and water damaged sheetrock from walls and ceilings. Items were separated according to the customers demands, and debris was bagged and removed from the home. During the work, employees wore filtered face masks, and we ran HEPA filtered air scrubbers throughout the cleaning and remediation activities. Once demolition and cleanup was done, anti-microbial chemicals were used to clean and disinfect all of the surfaces and contents that remained. After, the ductwork and air handler were cleaned throughout.
Home Foundation Replacement
Location: Lansing, MI 48933
Problem: Sometimes, as a result of flooding, excessive humidity, soil pressures, and poor construction material, a foundation may become deteriorated beyond repair.
Under these conditions, the only options that are generally available would be to excavate under the home and rebuild the foundation. This option is rarely cost-effective and the home is usually condemned.
Solution: Scope of project is to cost-effectively install a new reinforced foundation in front of the existing old foundation which is crumbling due to deterioration of mortar and block themselves.
Material Used: Fortress Pre-Cured Pre-Preg Grid Mesh
Design was based on shotcrete pool design, combined with a cantilever load of building. In short design used current foundation as backfill for new foundation. The floor was removed for interior system. Spread footer was increased to accept new wall. 4'X 8' sections of Fortress Carbon Grid were hung off of new sill plate. Drainage board was installed against old foundation. (becoming sandwiched between old and new foundation). Then a 6" shotcrete wall was shot creating a brand new basement interior. Total job completed in 5 days.