The Impact of Mold Damage on Flooring in Your Pineville Home
Mold Cleanup We Perform for Your Home's Floors
Remediators have a tough job in your home because we must remove the mold you know about and all the colonization happening behind the scenes. There are so many building materials attractive to a developing mold organism, and our careful mold cleanup process does the most to prevent unnecessary tear-out and reconstruction when possible.
When mold remediation for Pineville homes is needed, many rely on the experience of AdvantaClean of York County and South Charlotte. Our experienced team has a fast response amid your emergencies so we can provide a thorough assessment of the property, secure your home, and take preventative steps to keep your family safe. Mold can be a threat to your home, but we can help to remove it quickly.


Finding the Mold in Your Home
Mold growth might not be immediately apparent, making a mold inspection a critical component of successful remediation. Our team must know how widespread the concern has become as colonies thrive out of sight. Flooring becomes an excellent hosting material for forming colonies and their spread. The space between the surface layer and the subflooring creates an ideal dark, moist location for microbial production after water damage.
Some of the causes of mold development include:
High Humidity
Poorly Managed Water Damage
Flooding
Moist Areas, i.e., the basement, crawlspace, attic)
Flooring Damaged by Mold Growth
The flooring might be something that many overlook in the overall aesthetic of a room, but you can rapidly determine when something is wrong. Because water damage finds its way to the lowest points of a room through gravity, flooring takes the worst of it. Persistent standing water or unresolved absorption into flooring materials and subflooring forms concerning mold colonies. Some flooring materials are more prone to this damage than others:
Carpeting – Carpets are one of the most common flooring types in homes and are easily among the most absorbent. Moisture in these materials can allow mold and mildewing of the carpet fibers, the padding underneath, or the OSB board/plywood used as subflooring. We pull these ruined materials up and discard the carpet and padding to focus on preserving the subflooring, and when clean and dry, we can reinstall new carpeting.


Hardwood Flooring – Hardwood and vinyl plank flooring are equally susceptible to water damage and subsequent mold. Water and moisture penetrating the seams of this flooring leave a damp pocket just beneath the surface. If mold has started underneath plank flooring, units must get removed until AdvantaClean remediators are beyond the damaged areas to clean.


Glue-Down/Roll-Out – While the surface of linoleum roll-out flooring might be less likely to experience mold growth, if moisture gets between this surface layer and the subflooring, microbial colonies can rapidly form. We must pull up the flooring, thoroughly clean all mold, and reinstall new materials in these cases.
Non-Porous – Even materials like concrete that are becoming more popular in kitchens and bathrooms can support mold growth. Moisture on the surface interacts with dirt and dust to create these colonies. Surface cleaning is possible for these materials, as mold does not penetrate beyond this outermost layer.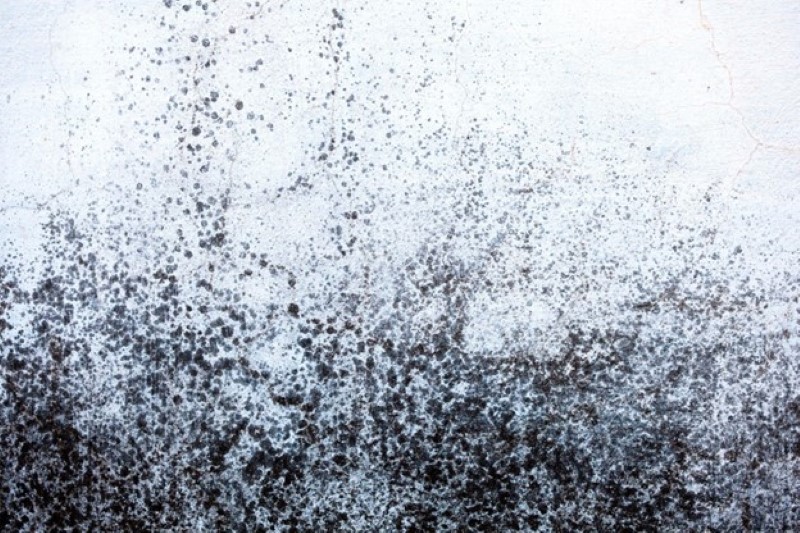 Specialists for Mold Remediation
Choosing AdvantaClean to help is choosing a team of experienced and well-trained professionals. Our experts have IICRC certification and considerable hands-on experience in the field to rapidly assess the condition of your house and determine the best solutions for setting things right. Our thorough mold inspections get backed by our advanced instrumentation for moisture tracking, ensuring that all areas that could continue to develop or promote mold growth have been resolved.
Mold remediation combines efforts and actions taken quickly when microbial colonies and mildew get discovered in your home. The swift response of our AdvantaClean of York County and South Charlotte team ensures that we have the best defense against the spread of these colonies in your house and preserve as much of the hosting materials involved as possible. Call us today at (803) 325-2100 for help.