Faces of AdvantaClean
Our staff here at AdvantaClean of Fairfax & Springfield come from all walks of life, varied backgrounds and passions, but all with a commitment to making people's lives better and healthier at home.
Our AdvataClean Family
Meet the team behind the exceptional service we offer the Arlington & Alexandria Community!
AdvantaClean Team

AdvantaClean Team

Our team at AdvantaClean of Fairfax & Springfield is eager and willing to serve the community!

Dan Derbes

Owner

7 years

After serving 20+ years in the US Navy and working in the defense contracting world, Dan pursued his passion for owning his own business and started AdvantaClean of Fairfax & Springfield. With his long term interest in home improvement, Dan wanted to help the Northern Virginia community by providing services to improve both the quality of life and the health & wellbeing of both commercial and residential properties.

On his rare off time, Dan is a long term participant in the BSA, enjoys exercising in many forms, and visits his two children and two granddaughters as often as possible!

Dan is the owner of the company which involves going on estimates, maintaining business relationships, and holds the following certifications:

MICRO: Mold Testing/Inspection & Mold Remediation
IICRC: Water Damage Mitigation (WRT)
NADCA: Air Duct Cleaning (ASCS)
NRPP: Radon Testing & Radon Mitigation

Anne Derbes

Warehouse Manager

6 years

As co-owners of the company, Anne and Dan make a great team both at home and in business. Together they provide quality service to the community as well as opportunities for employment. As warehouse manager, Anne manages the inventory levels and assists with additional tasks for customer projects.

A family run company indeed, Anne especially enjoys work trips that Dan and daughter Samantha go on where she is needed to watch the granddaughters! Active as well in her local church where she sings in the choir, Anne's passion is her family, though her essence is made up of good tea and fine British humor.

Anne is also certified in:

NRPP: Radon Testing

Samantha Myers

Office Manager, Scheduling Wizard, Marketing Magician

6 years

As this is a family run business, it was only natural for Dan's daughter Samantha to join the team shortly after the company was started. With a background in social media marketing, Samantha was happy to switch gears from the corporate world to support the growing small business. While office work and marketing are primarily her focus, she also enjoys occasionally getting into the field to support the production team.

Holding the admittedly self-bestowed titles of Scheduling Wizard and Marketing Magician, the most coveted title of Mom takes up most of the rest of her time. Samantha also loves to ride horses, spend time with her family (in and outside of work), and travel.

Chris Link

Inspector/Estimator

3 years

Though it seems Chris has always been here as a pillar of the company, he joined AdvantaClean a few years ago as one of our estimators. As a business owner himself, he knows how much work Dan puts into the company and has worked tirelessly to help Dan grow the business and bring a positive spirit to the company culture.

When not with AdvantaClean, Chris pursues his passion for massage therapy. He also enjoys rides on his Harley Davidson Sportster and lets loose as a drummer, playing in the band Dance for the Dying.

Chris holds the following certifications:

MICRO: Mold Testing/Inspection & Mold Remediation

Raul Reynoso

Production Manager, Production Manager, Team Lead

7 years

From the very beginning, Raul has been essential part of the AdvantaClean team. Our first hire, Raul turned his training in HVAC systems into becoming a field technician, then team lead, and most recently the Production Manager. Raul oversees all the projects and teams, and still leads teams on projects as needed.

As integral as he is to our AdvantaClean family, his actual family is everything to him and he enjoys being an active part of the extended branches that live in the area. Recently married and a new homeowner, Raul still finds time for himself with an interest in playing soccer and 4-wheeling off road.

Raul holds the following certifications:

MICRO: Mold Remediation
IICRC: Water Damage Mitigation (WRT)
NADCA: Air Duct Cleaning (ASCS)
NRPP: Radon Mitigation

Gabriel Peterson

Team Lead, Team Lead, Estimator

7

Gabe has been with the company since just after opening, and has been a pillar of strength in it's growth and development. He also came from an HVAC background and has grown professionally and personally in the 7 years he has worked with Dan. Progressing from a field technician to a team lead, supervising projects of all kinds, Gabe now is training to become an estimator as well.

Gabe may be always willing to lend a hand or work extra hours for the company, but he leaves plenty of time for his family at home as well as his extensive family in the area. He also has a passion for working with the youth ministry at his home church, and providing them with guidance and leadership.

Gabe holds the following certifications:

MICRO: Mold Remediation
IICRC: Water Damage Mitigation (WRT)
NADCA: Air Duct Cleaning (ASCS)

Walter Cambo

Team Lead, Team Lead

2 years

Walter joined AdvantaClean two years ago and started out as a field technician, but quickly rose through the ranks to become a team lead. He's been leading mold remediation projects for nearly a year now, and soon will be our newest certified lead for air duct cleanings!

Coming to us from Ecuador, Walter has become an essential part of the AdvantaClean team and member of the Northern Virginia community.

Walter holds the following certifications:

MICRO: Mold Remediation

Danny Zelaya

Field Technician, Field Technician

1 year

Danny joined the AdvantaClean team nearly a year ago and has gained skills and experience in his new field with surprising speed and capability. He shows particular interest and ability with mold remediation and air duct cleaning jobs, and is currently working to attain his MICRO certification in mold remediation to become a team lead!

Another new skill Danny has picked up recently is parenting as he has a young son who takes up much of his time as well. When he has time to pursue his own interests, Danny loves dogs and enjoys working on cars.

Jamie Maldonado

Field Technician, Field Technician

6 months

A recent addition to the team, Jamie has been a rising star and has quickly become an essential part of the crew! With a background in electrical work, he's shown an aptitude for both air duct cleanings and radon system installation work. Currently he is working on attaining his radon mitigation certification and working his way to being a team lead.

In his off time, Jamie pursues his passion for health and wellness. In addition to eating well, he enjoys staying fit by bodybuilding and gets a little extra work out in hauling the equipment on and off job sites for AdvantaClean!

Marcus Henry

Field Technician, Field Technician

3 months

One of the newer additions to the crew, Marcus joined AdvantaClean recently with a willing attitude and strong work ethic. New to the restoration industry, Marcus has been a fast learner and picked up many skills quickly, particularly in air duct cleaning.

A hard worker for AdvantaClean, Marcus is also a hard working father and he and his wife are currently expecting their second child. By company tradition, Marcus understands that baby pictures must be shared with the team as soon as an arrival is made, which is greeted with much enthusiasm!

Bill Patton

Warehouse Assistant, Warehouse Assistant

3 years

Bill has been a part of the AdvantaClean team for several years now, working as both a field technician and now serving as the warehouse assistant. He supports the production crew by ensuring that all the supplies are where they need to be, that the equipment is cleaned in between uses, and helps with vehicle maintenance.

Bill can't seem to keep still and works various jobs to keep himself busy! A friend of Dan's from their shared church, he's always willing to lend a helping hand.

Danielle Quick

Book Keeper, Book Keeper

20+ Years

With 20 years of accounting experience for various kinds of companies under her belt, Danielle has been a natural fit with AdvantaClean and serves as the book keeper. Helping to keep the company on track and organized financially is an essential task and though Danielle only recently joined the team, she has already begun to improve and simplify processes.

Danielle finds true happiness at home where she raises chickens and ducks, tends to her garden, and shares the bounty of the earth with friends and family. Her children grown, she takes as many opportunities to spend time with them as she can.
Open Positions with AdvantaClean of Fairfax & Springfield
A Senior Lead Technician is responsible for overseeing and managing a crew, controlling job costs, production times, quality assurance and to act as the primary point of contact for our customers, in addition to being responsible for a company vehicle and all equipment for both commercial and residential divisions.


In addition, the Senior Lead Technician is a working Field Technician that regularly performs mold remediation, installation of preventative moisture control solutions, in addition to air duct & dryer vent cleaning, HVAC coil cleaning and 24/7 water damage recovery services to our clients as needed.
Primary Responsibilities:
Manage the production, including hands-on work as required, of mold remediation, water damage cleanup, installation of preventative moisture control solutions and HVAC and dryer vent cleaning per written scope of work
Provide strong leadership to ensure successful, safe, timely, and profitable project delivery and completion
Manage documentation on projects (i.e. photos, contracts, etc.)
Respond to emergency recovery situations when needed, 24/7
Work safely in a team environment
Ensures all safety measures are enforced on job site
PPE
Gloves (leather, nitrile, or coated cloth depending on application)
Safety Glasses or Goggles
N-95 Respirators
Poly Spun "Tyvek" style suits with hood and foot protection
Shoe covers, Knee Pads, and Muck Boots
Hard Hats, Ear Protection, and Steel Toe Shoes may be required, dependent on site application
Fall protection for aerial work
Team-oriented culture
Community impact
Training programs
Potential for upward mobility within the company
Competitive compensation (based on relevant experience and current certifications)
Health Care, Retirement Savings, Disability Insurance, PTO benefits offered (full time employees only)
Qualifications
At least 2-5 years experience in home services or construction fields (Required)
1-2 years of leadership experience (Required)
Valid driver's license with satisfactory driving record (Required)
Successfully complete a pre-employment background check and drug test (Required)
Industry relevant certifications that are current that can include: IICRC, WRT, NADCA ASCS, OSHA 30, MICRO CMI/CMRC
Must be a self-starter
Able to work efficiently and effectively in a Team environment
Able to coordinate a team as an effective leader to achieve production goals
Strong verbal and written communication skills
Excellent Customer Service skills
Exhibit a professional, neat appearance
Ability to lift 75 lbs
Working knowledge of residential and / or commercial construction practices is a strong plus
Working knowledge of basic PC operations
Send Your Resume Today!
Achievements and Certifications
At AdvantaClean of Fairfax and Springfield we provide the best services backed by our certifications and training.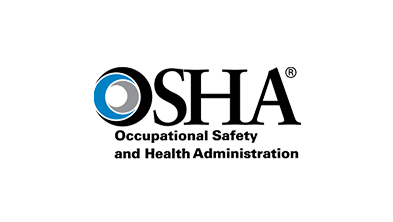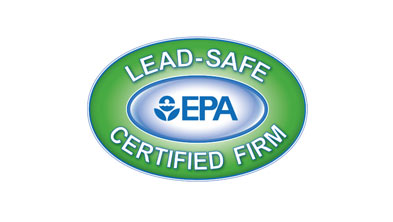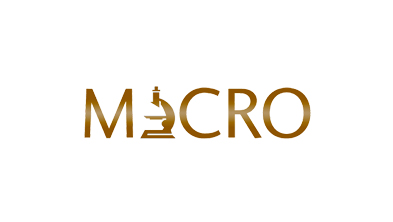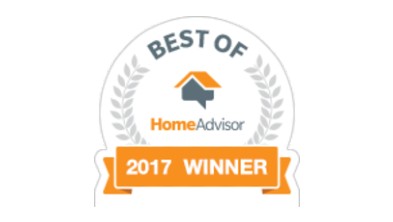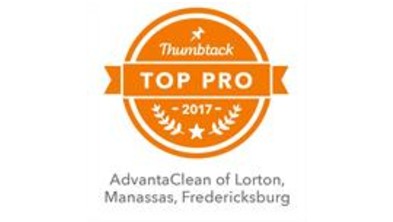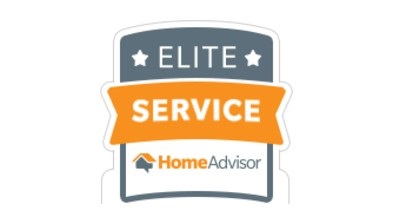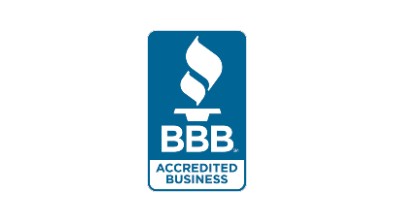 Industry Certifications
AdvantaClean of Fairfax & Springfield takes a lot of pride in making sure our team members are well trained, and that our lead technicians and inspectors maintain current certifications in their positions. We are happy to provide proof of certification upon request!
IICRC Water Restoration Technician
MICRO Certified Mold Inspector
MICRO Certified Mold Remediator
MICRO Radon Measurement and Remediation Certified
NADCA Certified Air Systems Cleaning Specialist
OSHA 30 hour certification