AdvantaClean of Greater Dallas Our Work
Emergency Water Loss at Church
Natural Disaster: Emergency Water Loss
Location: Fort Worth, TX
In February 2021, Texas and the DFW Metroplex was hit with a 'polar vortex' that overloaded the power grid causing rolling blackouts and frozen/busted pipes. We received a call from a local church that had more than 90,000 square feet of standing water. AdvantaClean was able to respond to this customer within 12 hours of the initial freeze. We extracted all the water, set drying equipment after extraction was completed, and did demolition of materials not deemed salvageable. We worked directly with the onsite adjuster to ensure our scope of work was concurrent with the insurance claim, while also keeping the customer updated throughout the process.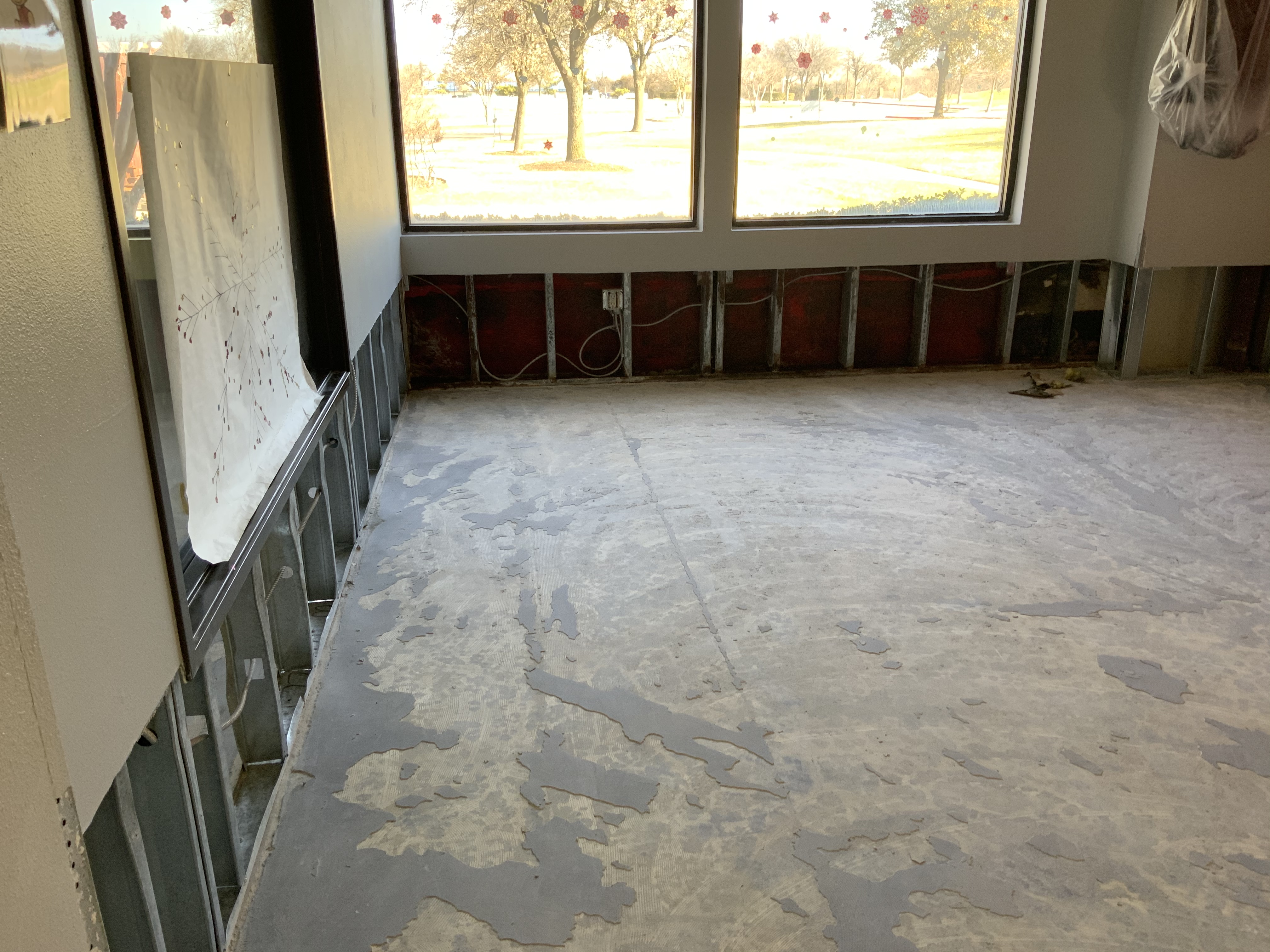 Fire at an Insurance Office
Fire and Smoke Damage
Location: Waxahachie, TX
A local insurance agency experienced a fire in the middle of the night due to faulting wiring. While the fire damage was contained to the front portion of the structure, the entire structure was affected by smoke damage. AdvantaClean removed and disposed of all charred wood, then ChemSponged and used a Chlorine Dioxide treatment on all surfaces to treat areas affected by the fire and smoke. A degreaser was used in areas with heavy smoke and soot presence, and an OdorX wipe down was performed to extract the smoke smell from porous surfaces. This process took 2 weeks to complete but enabled the owner to salvage the building.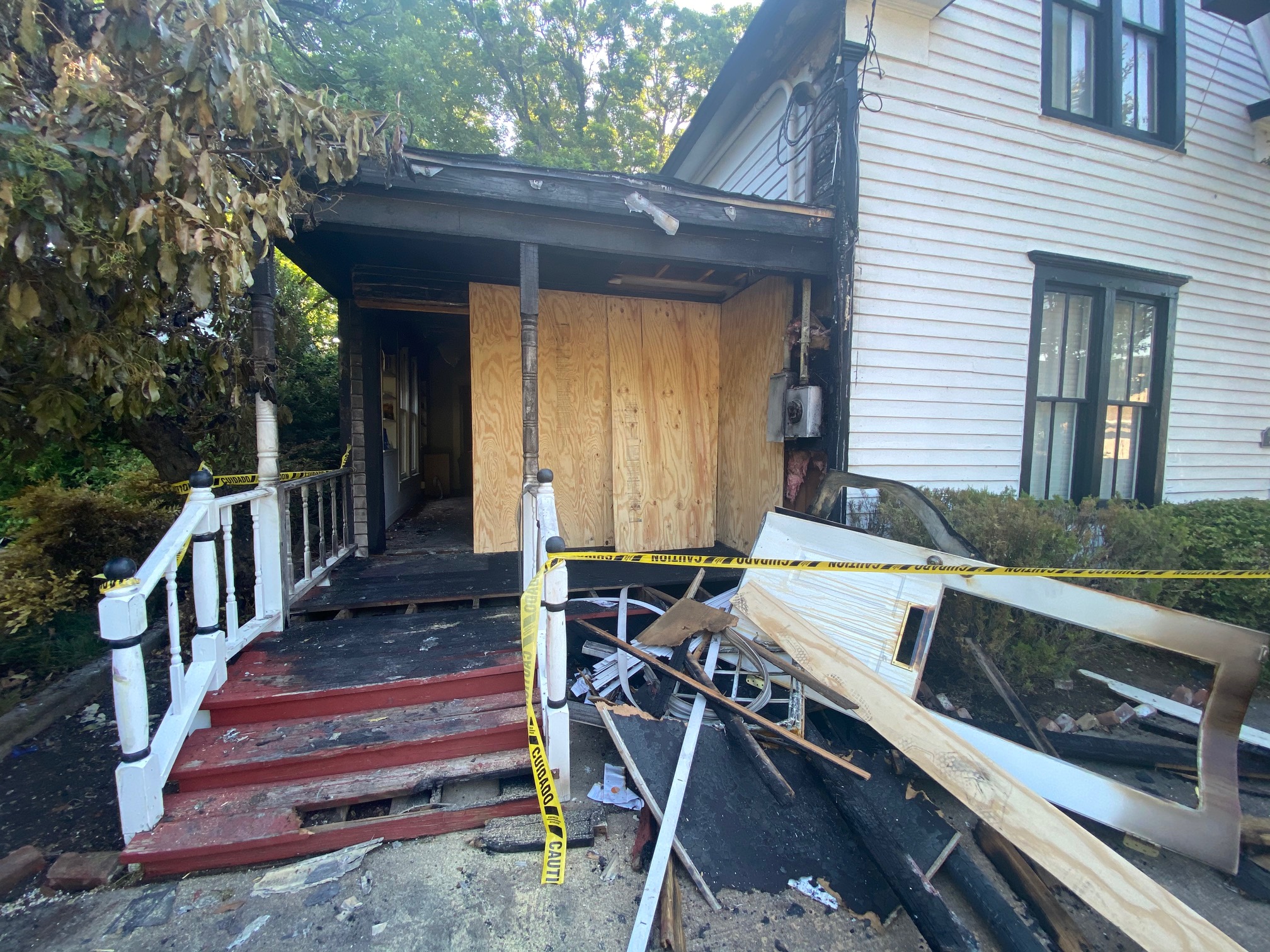 Mold Remediation and Flooding
Basement flooding cleanup project.
Location: City, State
Problem: AdvantaClean was called to perform a free inspection. A water damage problem was experienced on the basement. Microbial growth started to develop on the ceiling and walls. An independent Mold Assessment company performed an inspection and collected samples, analyzed lab results, and developed a detailed scope of work. Solution: Our crew began with the work, following the scope of work provided by the mold assessment company, we began building plastic containment to isolate affected areas from the rest of the house. We HEPA Vacuum interior of walls and ceiling and wiped down with an anti-microbial solution all cavities. Our crew also encapsulated all remaining materials with an anti-microbial paint to protect remaining material from advanced microbial growth.
Prevent Pipes from Freezing
How to Keep Your Pipes From Freezing in winter.
Location: Tri-State
AdvantaClean shows to keep your pipes from freezing in cold weather.
Save the Wine
Mold Remediation
Location: City, State
Faulty air conditioning unit and ground water leak from a neighbors lot resulted in gross contamination of this clients wine cellar. We were able to remediate the mold and save the WINE!
Save The Wine!
Location: Dallas, TX 75230
Problem: Mold Contaminated Wine Cellar
Faulty air conditioning unit and ground water leak from a neighbors lot resulted in gross contamination of this clients wine cellar.
Solution: Mold Remediation
Facilitated the pack out and temporary re-location of clients $100,000 plus wine collection to a climate controlled facility. Worked with clients general contractor, a wine cellar consultant and insurance company to determine core cause of the issue. Removed and disposed of rack, paneling, vapor barriers, plywood and multiple layers of insulation. Cleaned, disinfected and dried the remaining structure, making it ready for re-construction.
Passed clearance on the first attempt.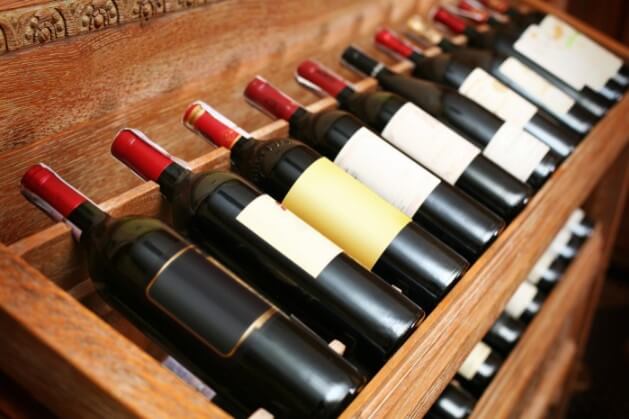 Circus Air Duct Cleaning
Location: Dallas, TX 75230
Problem: Time To Clean The Air Ducts
The circus came to town and the challenge to AdvantaClean was cleaning the duct systems in each of their thirteen passenger train cars in the four days they were scheduled to be in Dallas.
Solution: NADCA Certified Commercial Air Duct Cleaning
A team of AdvantaClean technicians took our duct cleaning rig into the train yard to facilitate this cleaning. Train car passageways were too narrow to allow our machines in the cars and ducts were too small in diameter to withstand the negative pressure we normally placed them under. Special supports were rigged to facilitate the cleaning inside the car while our machines remained outside, next to the tracks in 100 degree plus heat. Job was completed on time and at budget.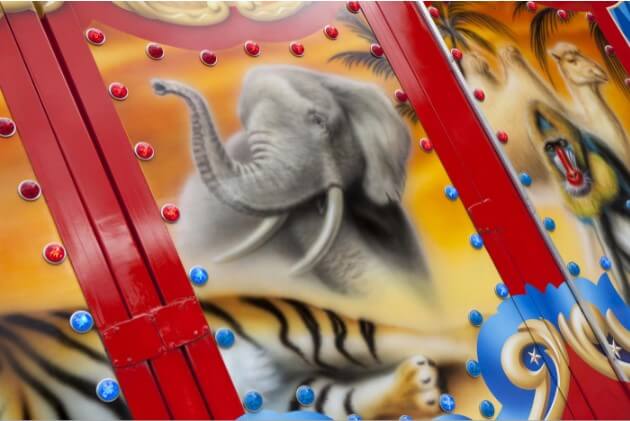 High Tech Mold Remediation
Location: Dallas, TX 75230
Problem: Mold Contamination in Server Rooms
Relative humidity in two server rooms at this client was high enough to promote mold growth on the walls. Work had to be completed off hours, equipment had to be protected without causing it to overheat and server operation absolutely could not be interrupted.
Solution: Mold Remediation With Special Conditions
Before the remediation work began, the AdvantaClean mapped out how containment could be setup to minimize dust exposure for equipment, air supply ducts were re-routed to ensure that conditioned air circulated around the servers throughout the remediation project and the master power cabling was secured to prevent any accidental power outage. Dustless saws were used in the remediation process. The work was accomplished in a single Saturday and passed clearance on the first attempt.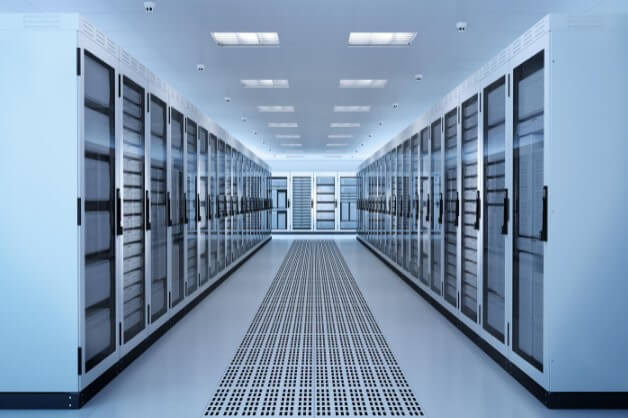 High End Retail Mold Remediation
Location: Hurst, TX 75001
Problem: Mold in Stock Room
Store and mall staff had tried on multiple occasions to clean contamination from the walls of a restroom and office in this high end mall retailer. The contamination returned again and again.
Personnel began complaining of symptoms they felt were associated with the suspected mold. When tests came back showing contaminated air, the Clients California-based property management company placed an emergency call to AdvantaClean.
Solution: Mold Remediation, Off Hours
AdvantaClean crews arrived on site as the store closed. Containment was established and the mold was remediated in a single shift. Due to the general air contamination, the air throughout the stock room was scrubbed with HEPA-filtered air movers for 48 hours.
Job was cleared on the first attempt and AdvantaClean completed the re-build three days later.
Haiil Storm Water Damage Disaster
Location: Wylie, TX 75062
Problem: Water Damage from Hail Storm
In April, 2016, grapefruit sized hail struck Wylie Texas causing tremendous devastation. Hail penetrated rooftops, smashed windows and totaled cars across the community. As it continued to storm, water poured into homes and soaked furniture and belongings.
Solution: Emergency Water Damage Mitigation
AdvantaCleans crews were deployed to help Wylie residents during this disaster. Belongings were protected, damaged and irreparable materials were demoed and remaining structures were dried in approximately twenty homes. AdvantaClean crews worked with clients and their insurance companies in a race against the clock to get homes dry before mold could develop. The adjusters who came out and looked at our work remarked that we had the cleanest job sites they had seen.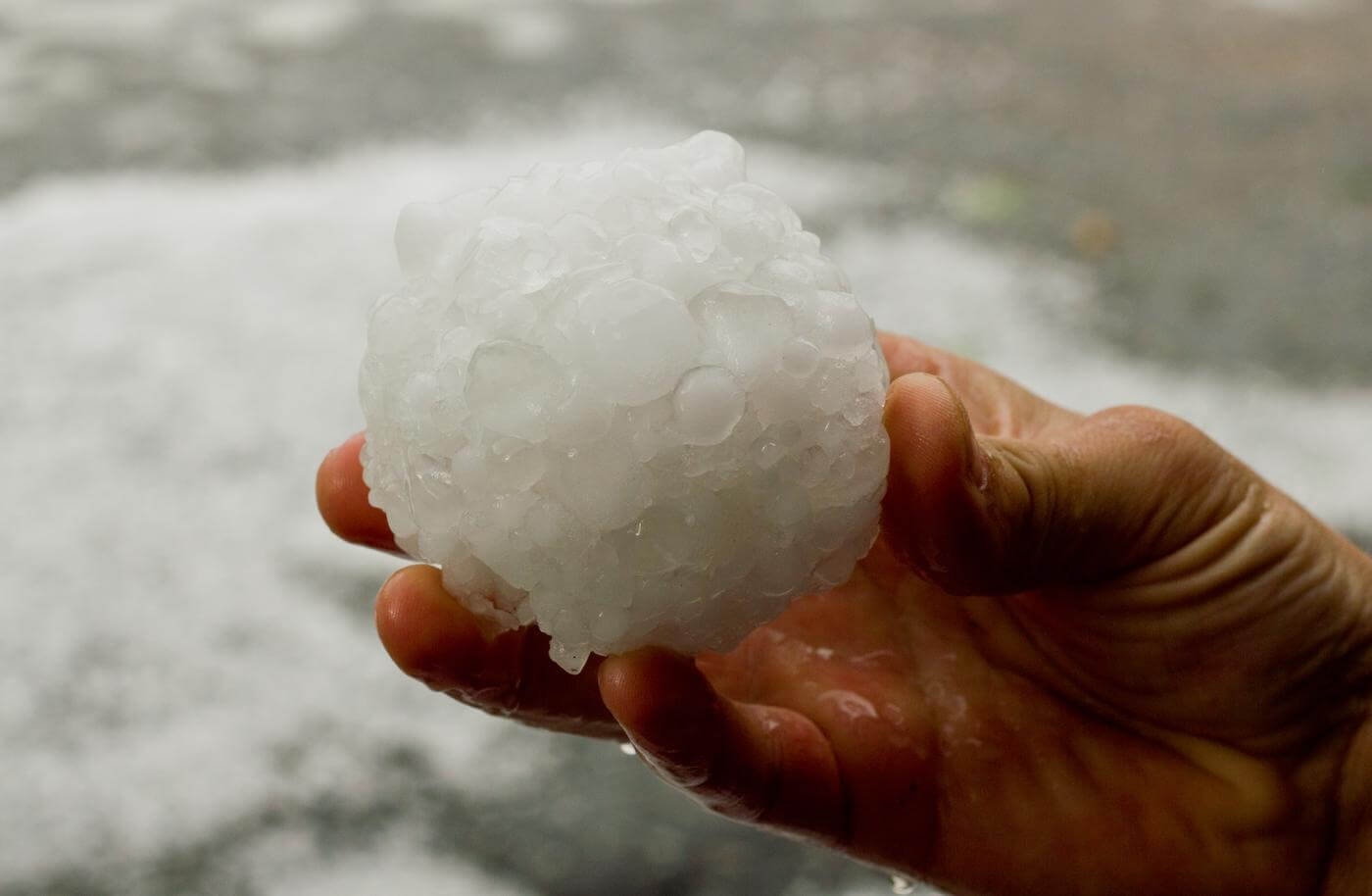 Federal Air Duct Cleaning
Location: Oklahoma City, OK 75201
Problem: Dirty Air Ducts
The Federal Municipal building was overdue for a duct cleaning. Inspection revealed suspected microbial contamination. Cleaning/remediation activities were to be restricted to off hours.
Solution: NADCA Certified Duct Cleaning
A team of AdvantaClean technicians road-tripped from Dallas to Oklahoma City for five consecutive weekends to complete this job. On the fifth weekend, the team had to battle an ice storm, turning what should have been three to four hour drive into an eight-hour, white knuckle battle against the elements. Like the mail, AdvantaClean made it through and working long Saturdays and Sundays. We cleaned ducts, encapsulated minor contamination and replaced heavily contaminated insulation. Project was accomplished on time and at budget.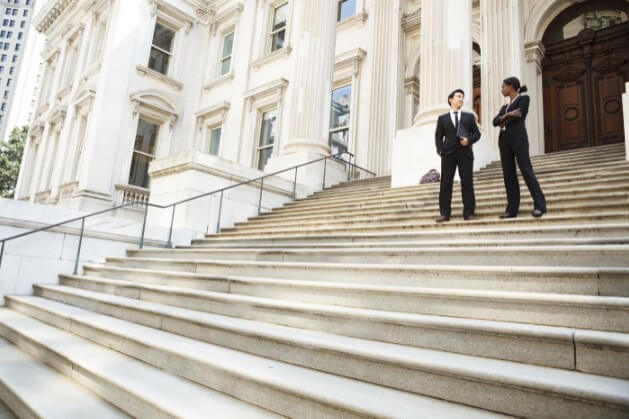 Mold Removal On The Tracks
Location: Dallas, TX 75230
Problem: Mold on/under flooring in signal house next to train track signal house was located in area with poor drainage and flooded during the heavy rains of May/June 2015. Mold was discovered under the flooring early in 2016. Typically, signal houses are delivered complete with all equipment and placed next to the track. AdvantaClean was approached to come up with a more cost effective solution. Maintaining functionality was critical to this job to keep the rail system running on schedule.
Solution: Remediation and re-build
Over the course of two weekends AdvantaClean performed the remediation and the re-construction. Personnel from AdvantaClean and one of its re-construction partners attended a day-long training session to certify in safe railway operations.
Back up batteries were secured and the remediation was completed. Replacement parts and materials were ordered from the signal houses original manufacturer. The job was passed on the first clearance attempt. The following weekend, the re-construction was completed on time and at budget.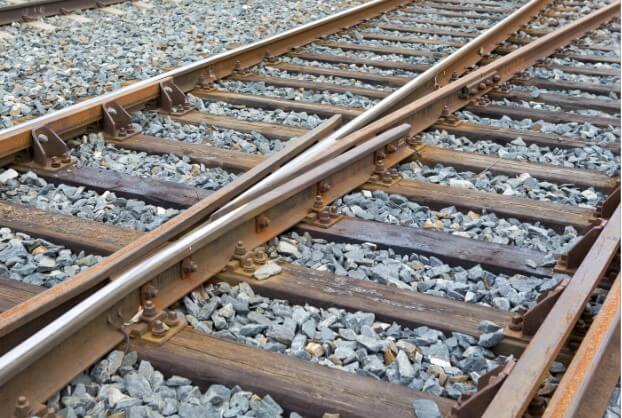 Breath of Fresh Air For Baby
Location: Dallas, TX 75230
Problem: Airborne Mold Throughout Home
Ethan struggled to breathe. He and his family had recently moved into their Dallas home many of their belongings were still in moving boxes. A formal mold assessment revealed airborne mold throughout the home Ethan had experienced a reaction to the airborne spores.
Solution: Mold Remediation
The family moved into temporary lodging and had the duct system replaced in their home. AdvantaClean was engaged to clean and disinfect the entire home and all of its contents while the family enjoyed a long trip to Europe.
After a failed first attempt to clear the home, AdvantaClean diligently worked with the Mold Assessment Consultant to find the hidden mold. Removal of the carpet and pad uncovered hidden mold in two other locations. AdvantaClean technicians remediated those two areas, cleared the home and had it ready for Ethan and his family to move back into their new home.
Highly Sensitive Mold Removal
Location: Dallas, TX 75230
Problem: Mold, Client With Extreme Sensitivity
Mold was detected inside of nook wall in the residence of an extremely sensitive woman.
Solution: Mold Remediation
AdvantaClean worked with the client and their insurance company to remediate the mold in a very unique way, from the outside in. AdvantaClean set up contained work areas inside and outside the home and the point of contamination to ensure that the Client was protected from further air contamination. An AdvantaClean team removed the brick facade, the sheathing and the insulation to expose the drywall within the home. AdvantaClean remediated the structure, confirmed the contributing source of moisture, and connected the client with a quality general contractor.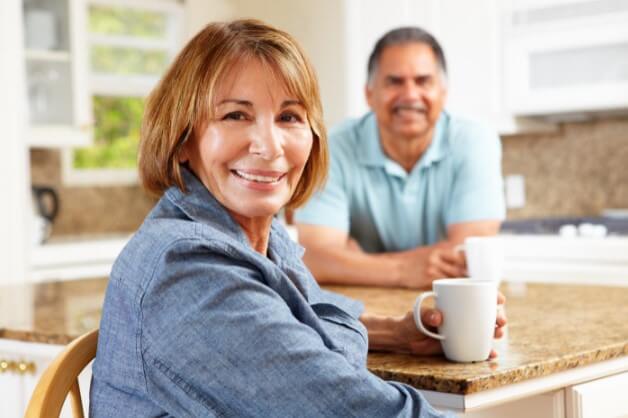 Banking On Mold Remediation
Location: Plano, TX 75219
Problem: Mold in Breakroom
Bank managers and employees were concerned with staining on the ceiling from a previous water leak. They wanted to make sure their employees were working in a healthy environment.
Solution: AdvantaClean followed the protocol written by the Mold Assessment Consultant and discretely handled the situation. The bank facility managers were very happy with our professionalism and were happy with the quality of work we provided.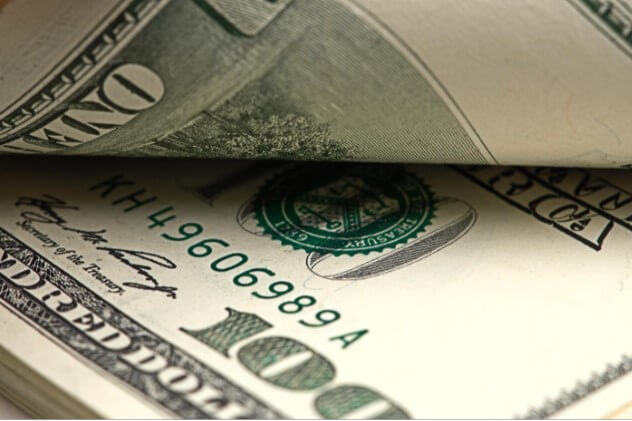 Dublin City Hal Mold Remediation
Location: Dublin, TX 75244
Problem: Dublin City Hall was hit with a hail storm that extensively damaged the building. The damage was so great that the contents of the entire building - including the city call, police station and fire department - had to be inventoried and securely relocated so the mold could be properly remediated.
Solution: Because of the extensive nature of the problem, the mold remediation process took about 2 weeks to complete. At the end of the 2 weeks, AdvantaClean of Greater Dallas passed the mold remediation clearance test the first time. It was an honor to help the town of Dublin get back on it's feet.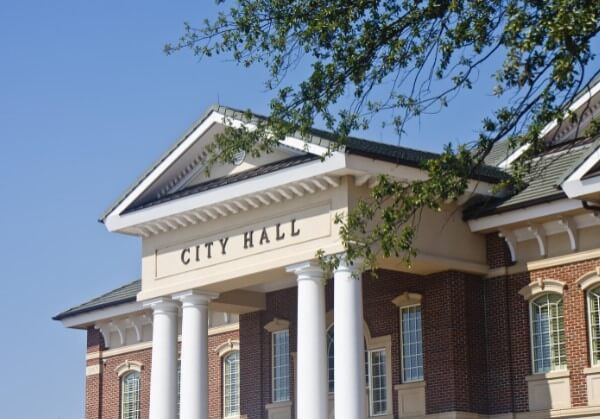 Air Duct Mold Removal
Location: Dallas, TX 75244
Problem: The homeowner contacted AdvantaClean of Greater Dallas to do an NADCA certified air duct cleaning. In the process of cleaning the air ducts, mold growth was discovered in the ducts and on the duct board.
The homeowners wife was having allergy symptoms but they were not aware of the cause until the issue was discovered.
Solution: An AC company to come and replaced the affected duct board.
It was particualry good to know that their air quality was greatly improved since the homeowners also had a young child.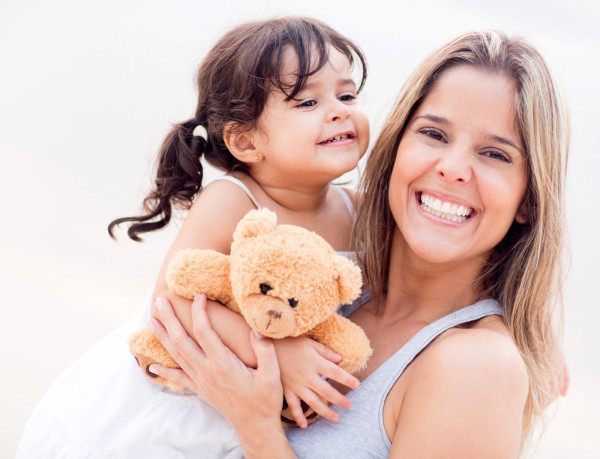 Title Field - Bath REmodel Showers Home In Mold
Subtitle Field - Dallas, TX 75254
The homeowner had a leak in his shower and had a general contractor come in to tear it out. The general contractor thought he could handle it, but ended up exposing the entire 9,000 square foot home to mold. All of the contents of the house (sheets, blankets, carpets, furniture) as well as the duct work in the entire house were affected. The family moved out of the home while the work was being done.
AdvantaClean of Greater Dallas did the detailed mold remediation and NADCA certified air duct cleaning throughout the entire 9,000 square foot home. The air quality was tested by a third party Mold Assessment Consultant. Once the air quality was back to normal, the family was relived to move back into the home.
Details go here: AdvantaClean of Greater Dallas did the detailed mold remediation and NADCA certified air duct cleaning throughout the entire 9,000 square foot home. The air quality was tested by a third party Mold Assessment Consultant. Once the air quality was back to normal, the family was relived to move back into the home.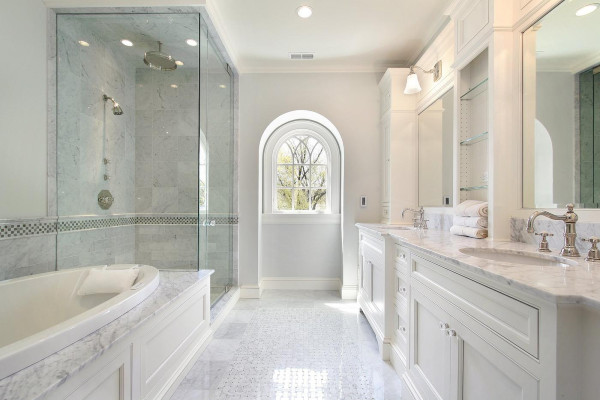 150 - Bed Nursing Home
Location: Greater Dallas
Problem: Mold Contamination. In early 2017, client discovered that lot drainage issues led to mold growth in a number of resident rooms, offices and common areas along perimeter walls.
Solution: Mold Remediation. A super-sized crew took focused, small batches of area through the remediation and clearance processes at a time. Although additional damage was uncovered in a variety of areas, roof leaks damaged walls to the point where floor to ceiling demolition was necessary, the smaller batches allowed re-construction to start sooner. As a result of the small batch approach to remediation and very close coordination with our commercial general contractor, areas/functions were back up and running much sooner than they would have been otherwise.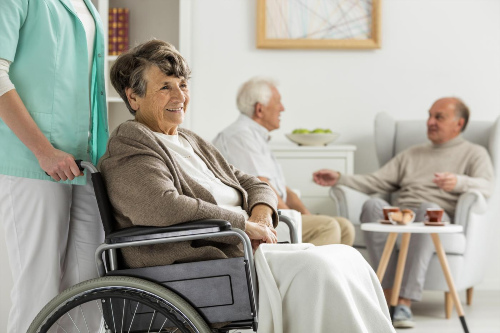 Mold In Retail Display Storage
Location: Plano, TX 75236
Problem: The climate control system failed to take enough humidity out of the chilled retail storage space in this beverage retailer, resulting in mold growth.
Solution: Mold Remediation. AdvantaClean first set up containment for the project using black poly sheeting to ensure minimal impact to ongoing business operations during the project. AdvantaClean personnel cleaned inventory, disassembled and cleaned shelving, remediated the remaining structure and consulted with store and property management on the best way to eliminate the problem going forward.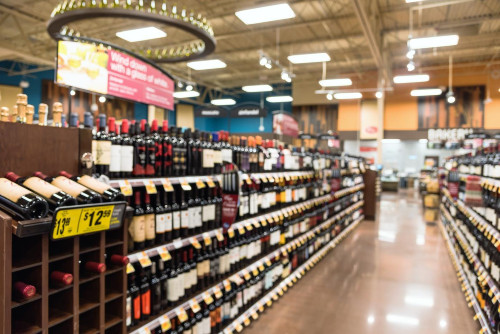 Water Damage To Half Of Daycare Center
Location: McKinney, TX 75235
Problem: When a pipe froze during the early 2017 winter freeze and burst in the middle of the night at this daycare center, flooding more than half of the facility.
Solution: Emergency water damage mitigation services with logistical twist. AdvantaClean crews responded within an hour and worked until 3:30 a.m. to extract all of the water form this facility and establish a drying process. They returned at 6:30 a.m. to suspend drying and allow normal operations to continue as though nothing had happened. Dehumidifiers and air movers were set up at the end of each business day and then were staged in a vacant room early each morning before the facility opened for business, until the structure was dry. While the elapsed time required for drying was longer than normal, the center incurred no interruption to their operations and cash flow as a result.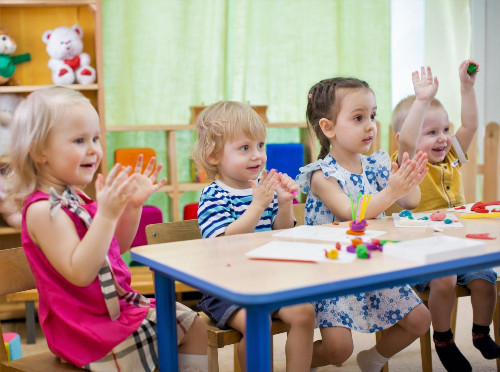 Mold In Nursing Home Resident's Room
Location: McKinney, TX 75235
Problem: A roof leak allowed water to enter the walls of this mold sensitive resident's room. By the time mold was visible, in December of 2016, contamination in the wall had become extreme.
Solution: AdvantaClean worked with this client to a) re-locate the resident to a neighboring, newly vacant and re-modeled room, b) remediate the mold from the structure in the contaminated room and c) water test the recent roof repairs to ensure the fix was adequate and the mold would not recur.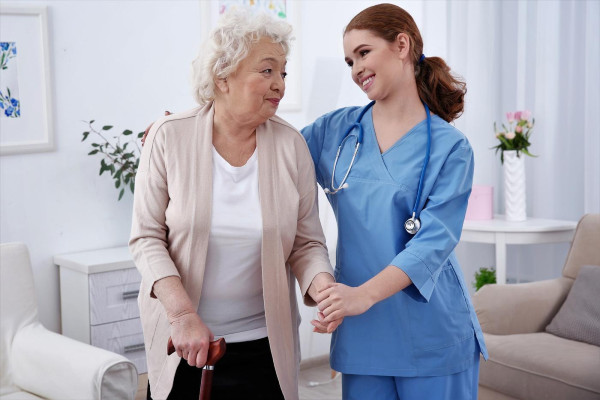 House Flip Gone Wrong
Location: North Dallas
Problem: Not long after moving into their new house, this client mold began appeareing through paint on walls, and on clothes, furtniture and window treatments. It soon became apparent that significant issues remained in this newly re-modeled home.
Solution: Consulting/expert witness services. AdvantaClean helped this client a) determine the core cause of their issues, b) build a team of experts capable of correcting the issues, and c) provide evidence in a suit against the former owners.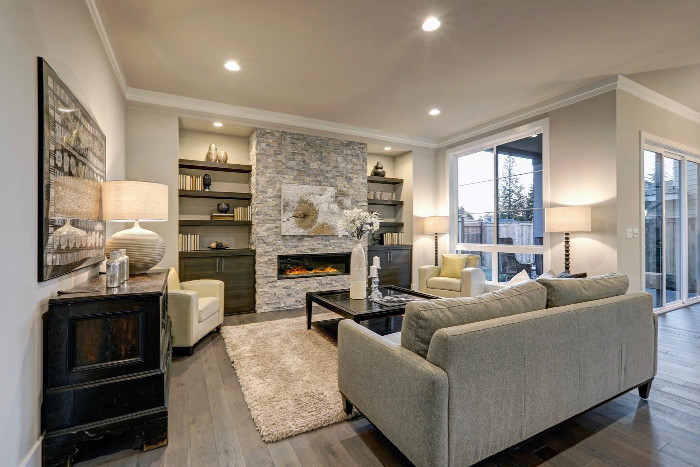 Hot Water Failure Causes Water Damage And Mold
Location: Garland, TX 75287
Problem: In late December of 2016, this client experienced a failure in his attic hot water heater. A month and a half later, materials were still wet – mortgage and insurance companies had not been able to agree on the best way to move forward.
Solution: Collaborative approach gets the work done. AdvantaClean contacted his insurance and mortgage companies and the State Department of Health Services to start solving problems and removing obstacles. In short order, we had assembled an action plan that allowed the water damage and mold remediation activities to proceed. We spent more than 40 man hours working through contents to determine what could be salvaged and what would have to be thrown out. Two dumpsters and another 50 hours of remediation and mitigation activities later, the secondary damage had been taken care of and the re-construction had begun.